The archer's stake and the battle of Agincourt
Article
By Mark Hinsley, published 18th October 2015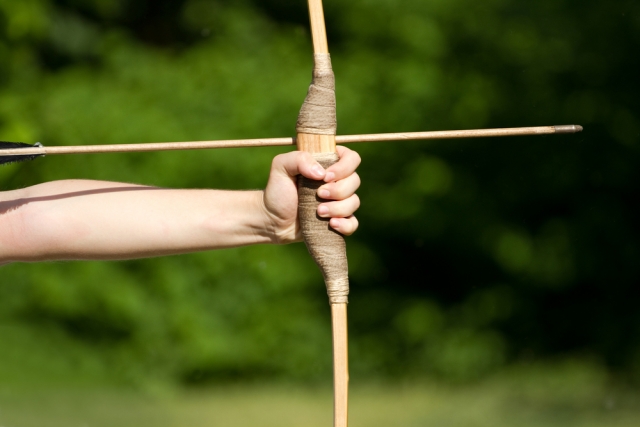 Playing for high stakes
Our perspective on how archers performed in battle is enhanced by
Mark Hinsley's research into their use of protective stakes.
On the approach to Agincourt in 1415 a small skirmish took place at Corbie, on the Somme. A force of French men-at-arms sallied out from the town and cut up some of the English archers, but were driven back by English men-at-arms, and several French prisoners were taken. From these it was learned, according to an account of the campaign (Gesta Henrici Quinti) written by a chaplain with the army:
"That the French had appointed many companies of horsemen, in hundreds, on armed horses, to break through the battle and strength of our archers..."
Such tactics were not new; two elite cavalry contingents had attacked at the battle of...