By Ronan Thomas, published 15th December 2015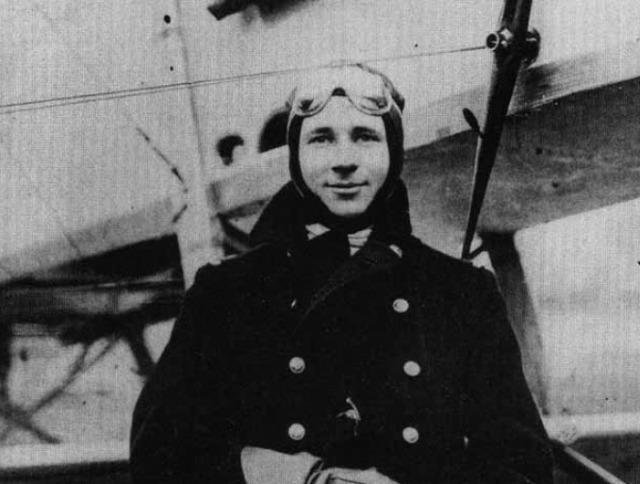 Ronan Thomas introduces the bravery of Rex Warneford who was the first pilot successfully to bring down a Zeppelin in 1915.
Rex Warneford was one of Britain's 'bravest of the brave'. A Royal Navy fighter pilot during the First World War, he was awarded the Victoria Cross by King George V in 1915, just before his death at the tragically young age of 23.
Rex is buried in quiet Brompton Cemetery in Fulham, West London. Above his grave sits an impressive memorial depicting the act for which he received Britain's highest military honour. His was an extraordinary story of personal heroism. On 7 June 1915 Sub-Lieutenant Warneford became the first British pilot in history to destroy a German Zeppelin airship not only in the air, but from above. He promptly entered the pantheon of 628 men from the British Empire awarded the VC during the Great War (1914-1918)...