Out and About in Medieval Toulouse
Article
By David Pearse, published 13th November 2016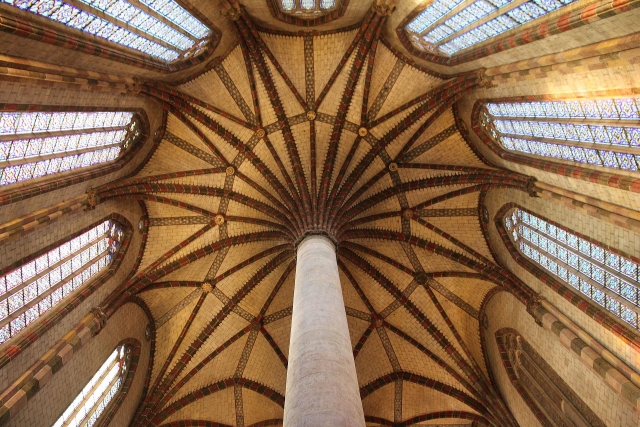 France's fourth-largest city
David Pearse takes us to the historic heart of France's fourth-largest city.
Looking at the street plan
Bordering the River Garonne, medieval Toulouse extends as far as the Basilica of St Sernin but is concentrated in an area bounded approximately by the Jacobins' Church to the north, St Etienne Cathedral to the north-east and the rue de la Dalbade to the south-west. This is also the site of Roman Toulouse, which was made into a fort in the first century BC. With the decline of the Roman Empire, Toulouse was for a time the capital of the Visigoths; and by the beginning of the sixth century it was part of the Frankish kingdom.
A brief visit to the sixteenth century
Today the best way to find medieval Toulouse is to abandon the busy thoroughfares, like the rue d'Alsace Lorraine (originally a Roman street) and the cafés on Place Wilson (named after an American president). Instead, waiting quietly for the occasional car or pedestrian, there are narrow streets like the...