Out and About: Barging between Brindleys
Article
By Dave Martin, published 7th February 2017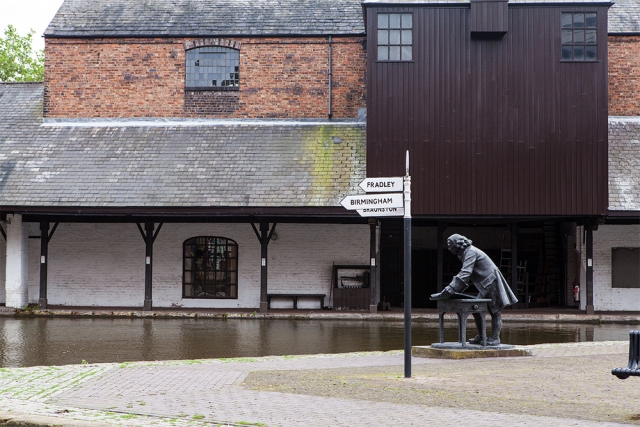 For this month's Out and About Dave Martin takes to the water.
Coventry canal basin ought to be a hive of activity. It is a collection of new and well-restored buildings around the terminal arms of the Coventry Canal and could be like thriving Gas Street Basin in neighbouring Birmingham, but it is on the wrong side of the inner ring road. Begun in the 1950s this monument to the motor car turned Coventry city centre into one enormous traffic island just like so many other Midland towns and cities blighted by planners prioritising cars over pedestrians. To reach the canal basin from the city centre today your only choice is to climb and cross an unattractive pedestrian footbridge spanning six lanes of speeding traffic which is clearly sufficient discouragement for many.
This is a shame as not only is it worthy of a visit in its own right but it also boasts an...