My Favourite History Place: The Red House
Historian feature
By Tim Brasier, published 19th August 2020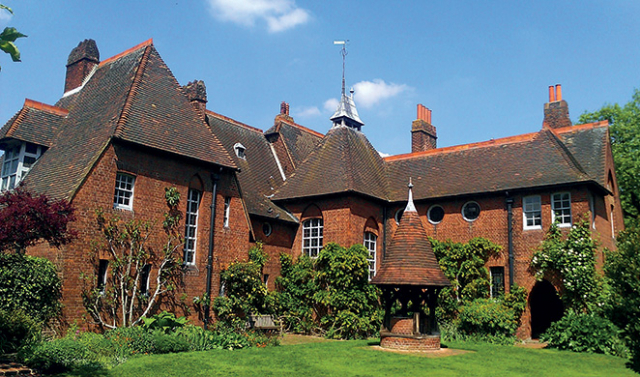 The Arts and Crafts Red House, Bexleyheath
Tim Brasier tempts others to visit the iconic Arts and Crafts Red House, home to William and Jane Morris in Bexleyheath, London.
This is a favourite historical venue of mine because it is so accessible. We literally live around the corner from the Red House in its location of the London Borough of Bexley. As its name suggests it is built of dark red brick built by Philip Webb in the second half of the nineteenth century.
As you approach the site the building is concealed by a tall red brick wall which encloses a drive, beautiful gardens and several outhouses. If you look at the composition of the wall, you know what to expect when you arrive at the house itself. Through the main gate and you have an idyll of trees, plants and flowers and bird song. At the centre of all this is the building inspired by William Morris...