Tackling racism: a continuing dialogue
Published: 10th June 2020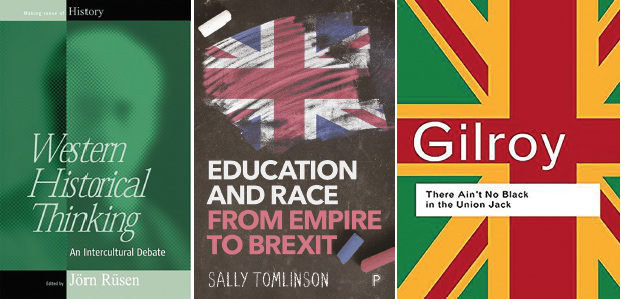 Recent events in the UK and the USA have once more raised the issue of racism to the top of the news agenda, providing us all with an opportunity to reflect on the type of society we want to live in and that we want to create. Racism has deep roots in our history, as does the injustice that stems from it.
History is never a simple narrative and the Historical Association supports all efforts to make sure that history represents accurately and honestly all the many voices of the past and promotes deeper knowledge and understanding of issues such as racism and colonialism.
Over the years we have been helping educators to address more complex and sometimes more uncomfortable histories by engaging with current scholarship and through dialogues that include personal experiences of those in the classroom. We acknowledge that we need to do more and recognise how important it is that we support others who wish to do more to tackle the injustices that they see in our society. As part of that ongoing work we have collated a series of resources here that may assist those who are interested in reviewing the content of their curriculum and/or the ways in which they approach particular topics. These resources are part of our ongoing commitment to: engage the widest audience possible in developing their knowledge, understanding and enjoyment of history.
We recognise that we need to go on learning from as wide a range of perspectives as possible and we welcome those who are keen to contribute to this endeavour through our journals, branches and volunteer networks.
As a charity we are sometimes limited in what we can do immediately, but as part of a history community we can work together to help one another in making the changes we want to see. That is why we will continue to work with anti-racist organisations and those concerned with cultural diversity, as well as listening to a range of voices and views from those seeking to diversify the school curriculum.
We want everyone, regardless of background, to be able to engage with, debate, examine and shape history. As part of our ethos on diversity and inclusion we will not tolerate those who promote ideologies which seek to exclude or denigrate specific groups of people.
Historical knowledge can play a powerful role in tackling racism and supporting the anti-racist movement, which is why we will continue to listen to the communities around us and add to the resources here (see below and right) to support teachers seeking to learn more about the issues and to make changes to their practice.