Published: 1st July 2015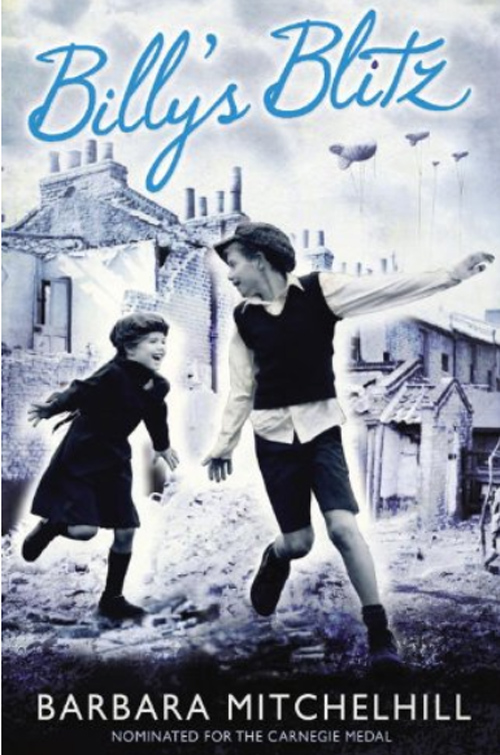 The 'Young Quills' Award for Historical Fiction recognises the powerful role that fiction can have for introducing, informing and exciting young people about historical events, characters and places.
The competition is for books that tell a story with a strong and accurate historical setting. There are two categories divided according to age groups - Primary and Secondary. The shortlist of books is produced by children from schools across the country and to our knowledge is the only competition to engage young people in this way.
2015 Winner - Primary age group category
Barbara Mitchelhill for Billy's Blitz (Anderson press), a story of two children's experiences during the Second World War."Set in Balham (1939-1945) World War II, this book BLEW MY MIND. All those adjectives, speeches, astoundingly breath-taking scenes and suspense make one BRILLIANT book! I have this book for proof." Joseph – child reviewer
The judges said: "Billy's Blitz by Barbara Mitchellhill was the clear winner in the Primary section. The writing swept the reader away and the action and drama - based on the true events of the Balham tube disaster - bring home how many ordinary civilians and children too suffered and struggled on the city streets. A romp of an adventure with heart stopping moments for Billy and his family."
2015 Winner - Secondary age group category
Mary Hooper for Poppy (Bloomsbury), is about one young woman's experiences of the First World War, including training as a VAD.
"The author is quite honest about the way she describes the wounded soldiers' injuries. I hope there is a sequel to the book as I would love to know what happens to my favourite character Poppy." Jessica – child reviewer
"Acknowledged by real historians! What a wonderful compliment" Mary Hooper
The judges said: "Poppy by Mary Hooper is a wonderfully written novel which skewers class, war and politics through the very personal account of one young girls' experience of love and work. Mary Hooper, very cleverly and subtly, shows us a Britain that is changing in leaps and bounds as Poppy moves from parlour maid to VAD nurse (Voluntary Aid Detachment). The reality of the carnage of WW1 is ever present, but Mary Hooper shows us something else, a wonderfully gripping picture of how lives must have been lived on the home front."
Criteria for inclusion in this year's competition were:
Books must be first published in 2014
They must fall firmly into historical fiction
A good read is important
A sense of history is more important than precise factual information
The competition is held each year and previous winners have included Jacqueline Wilson, Paul Dowswell, Catherine Johnson and Tom and Tony Bradman.
Read all this year's reviews below.
Primary