What's The Wisdom On... history assessment?
Teaching History feature
Published: 16th December 2021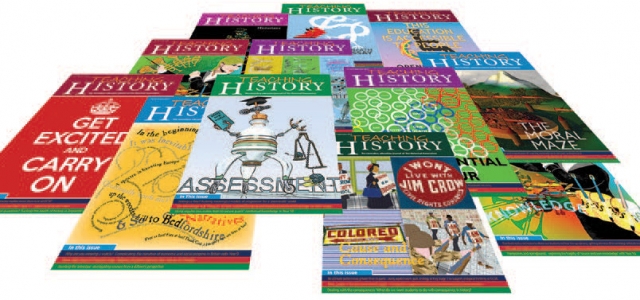 What's The Wisdom On... history assessment?
Between 1991 and 1995, secondary history teachers in England and Wales had something of a collective awakening about assessment. It followed a huge policy shift in history education: history's first National Curriculum, rolled out in 1991.
What's the Wisdom On... is a short guide providing new history teachers with an overview of the 'story so far' of practice-based professional thinking about a particular aspect of history teaching. It draws on tried and tested approaches arising from teachers with years of experimenting, researching, practising, writing and debating their classroom experience. It therefore synthesises key messages from Teaching History articles, blogs and other publications. The guide includes practical suggestions suitable for any key stage and signposts basic reading essentials for new professionals. See all guides in this series
History's NC had three 'Attainment Targets', each with 10 levels. Each level was a 'statement of attainment' in disciplinary thinking or skill. Attainment Target 1 went on for ever. It had three strands – causation, change and similarity/difference – resulting in 30 separate statements of attainment. Attainment Target 2 was interpretations of history; Attainment Target 3 was sources. Substantive knowledge was prescribed in the programmes of study but not mentioned in the statements of attainment.
It soon all went horribly wrong. But analysis at the time was swift and sharp, so much so that a big policy shift occurred by 1995. So what did they realise had gone wrong?...