What Have Historians Been Arguing About... medieval science and medicine?
A Polychronicon of the Past
By Seb Falk, published 19th April 2021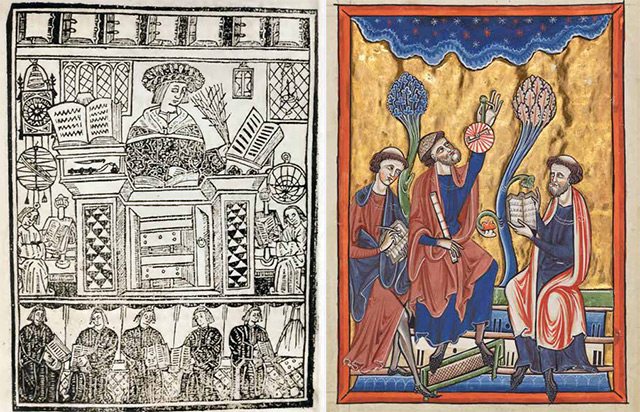 Medieval science and medicine
The phrase 'medieval science' may seem nonsensical. 'How can... a synonym for "backward",' the editors of The Cambridge History of Science Volume 2 ask rhetorically, 'modify a noun that signifies the best available knowledge from the natural world?' To answer their question, we must rethink our assumptions, both about the Middle Ages and what science is. The fact that Volume 2 is subtitled 'Medieval Science' shows how far historians have come – but the fact that that question remains on the very first page shows how far we have still to go.
The idea that the years 500–1500 were a 'dark age' in Europe was first promoted by Renaissance scholars, keen to highlight their revival of classical culture. Despite research in the twentieth century highlighting achievements in spheres from architecture to jurisprudence, many people still suppose that, in science, the Middle Ages were 'a millennium gap', as Carl Sagan put it: 'a poignant lost opportunity for the human species'. This story of backwardness persists, in part, because histories of science are often written by scientists such as Sagan...