Cunning Plan 161: Magna Carta's legacy
Cunning Plan for Magna Carta's legacy
By Raven Tolson, published 7th April 2016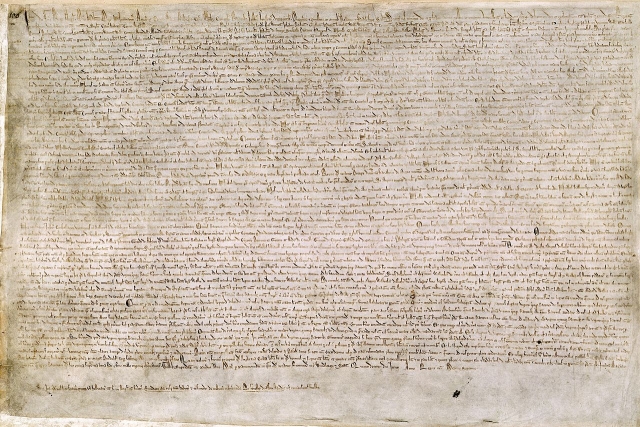 Magna Carta
Both Dawson and Hayes have recently written Cunning Plans that show how exciting Magna Carta is.
So why not stop there? Bring the barons to life with a flare of Dawson and send Magna Carta flying across the continent with just a hint of Hayes. Hey, from the same edition, you could even use King's timeline cards to build knowledge of how it survived beyond John's reign.
Job done, now what's next? Is it that lesson on Henry V? No, it's straight to the Wars of the Roses. History teachers are forced to dart across time with content selectivity and chronological anxiety. So how on earth will our students piece these stories together? Revisiting the legacy of Magna Carta right at the end of Key Stage 3 offers an opportunity to weave together the depth, overview and period studies.
'But I haven't got time to teach it twice!' Yes, you have. Memories of Magna Carta are dotted across the past 800 years and are patiently waiting to be connected to your students' existing knowledge of periods and people. The following plan could consolidate and extend both Dawson's focus on the changing nature of royal power and King's teaching of Magna Carta's survival. Disconnected characters from Edward III to Emily Pankhurst could finally sit together on one timeline...