New, Novice or Nervous?
The quick guide to the 'no-quick-fix'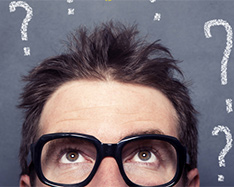 'New, Novice or Nervous?' was a regular feature in Teaching History (TH) designed to help new teachers, or those new to history, to locate key articles written about essential aspects of teaching and learning.
Every problem new teachers are wrestling with is a problem other teachers have wrestled with too. Quick fixes don't exist. But in others' writing, you'll find something better: conversations in which history teachers have debated or tackled your problems – conversations which any history teacher can join.
New, Novice or Nervous?
Title/topic

TH
Issue



Year



174

2019

173

2018

172

2018

171

2018

170

2018

169

2017

168

2017

167

2017

166

2017

165

2016

164

2016

163

2016

162

2016

161

2015

160

2015

159

2015

157

2014

156

2014

155

2014

154

2014

153

2013

152

2013

151

2013

150

2013

149

2012