Young Quills Awards 2016 – Winners and Reviews
Published: 29th June 2016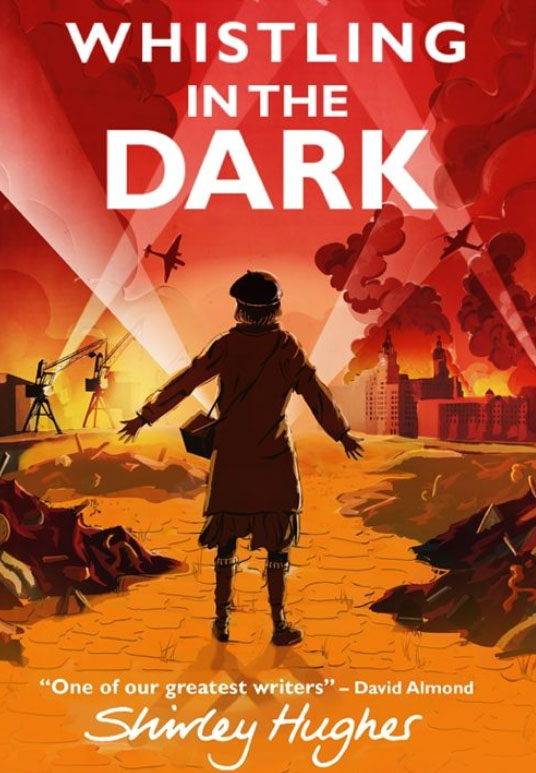 The Young Quills awards are presented annually by the HA for best historical fiction for young and youth readers released in the previous year. The final decision of the winners is selected by an adult judging panel who are interested in the historical accuracy and presentation as well as by the engaging narrative and the strength of the fictional representation of history.
These are the only awards for historical fiction that has young people involved as an important part of the selection process. The shortlist for the categories is created by young readers contributing their own reviews of the books submitted for the year. All these reviews can be found below.
The Historical Association is pleased to announce that the Young Quills awards for Historical Fiction this year are:
Younger readers/early years: Flo of the Somme, by Hilary Robinson and illustrated by Martin Impey (Strauss House Productions, 2015)
Primary school aged readers: Whistling in the Dark by Shirley Hughes (Walker Books, 2015)
Secondary age readers: The Earth is Singing by Vanessa Curtis (Usborne, 2015)
"In the shortlist there was not a book I wouldn't encourage a young person to read. The winners this year continue to prove the outstanding quality of literature that is available to young readers. These books also show how important fiction is for helping young people to engage with the past and draw ideas and an understanding from it." Rebecca Sullivan CEO of the Historical Association
Flo of the Somme
"I feel privileged to be recognised by the Historical Association which does much to promote the love of history amongst children." Author Hilary Robinson
Illustrator Martin Impey said: "Learning and studying about history is the beginning of finding out who we are and where we came from. The Historical Association is at the forefront of that, enthusing children to find out more! I am absolutely thrilled and delighted to be recognised by such a prestigious association."
The Earth is Singing by Vanessa Curtis
Vanessa Curtis said: "I am really thrilled to win this award for The Earth is Singing. It's a novel which was inspired by my own family history and as such, means a great deal to me."
Whistling in the Dark by Shirley Hughes
Shirley Hughes said: 'It is a very special honour for 'Whistling in the Dark' to win this Young Quills award which is shortlisted by children themselves. As you know, I am a latecomer to writing for this age group, but I love doing it and to have an accolade like this is wonderfully encouraging.'Shirley Hughes: 'It is a very special honour for 'Whistling in the Dark' to win this Young Quills award which is shortlisted by children themselves. As you know, I am a latecomer to writing for this age group, but I love doing it and to have an accolade like this is wonderfully encouraging.'
Young readers' reviews: Primary
Young readers' reviews: Secondary