Film: Curriculum and progression in history and Ofsted's work with schools
By Tim Jenner, published 18th June 2021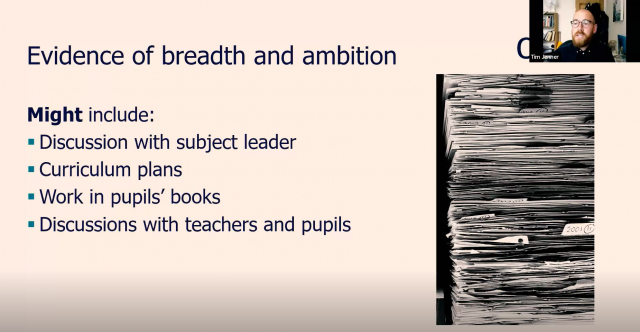 Tim Jenner, the Ofsted Subject Lead for History, gave a clear and informative keynote session at the Historical Association 2021 virtual annual conference which not only gave a clear picture of what a deep dive in history might involve, but also dispelled myths about what Ofsted would and would not expect to see during a deep dive in history and more generally from history provision in a school. Ofsted do not expect any particular approach or language to be used; their key questions are rather more simply:
Does your curriculum have sufficient breadth and challenge?

Does your curriculum enable pupils to make good progress?
You can view the full keynote talk from Tim Jenner below.