How diverse is your history curriculum?
Published: 26th June 2019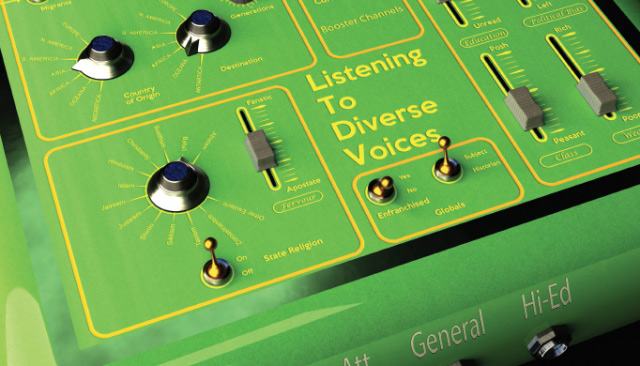 We teach a lot of the history of these islands in school history lessons. The UK's past was full of diversity and our students are entitled to learn about this diverse past. They need history lessons which enable them to see their connection to the past and to understand the UK today. Some of the older resources, previous thoughts about curriculum planning and CPD for teachers have not always considered this fully.
Here we suggest some questions to promote discussion in department meetings. They have emerged from discussions and concerns expressed by colleagues and are offered as a help to take a fresh look at the history curriculum.
Question to ask ourselves:
Are the pasts of the students we teach represented in our curriculum?

Are the pasts of the people of modern Britain represented in our curriculum?

Do we help students to understand why some past topics are still highly emotional and sensitive for some groups of people?

When students finish their history studies with us will they have learnt that:

Women made up 50+% of people in the past?
Non‐white people have long lived in these islands?
Non‐white people have not only been victims of white oppression?
There have always been less visible minority groups, such as LGBTQ+ and people with disabilities?
People were more rounded and complex than the labels people in power/ society gave them?
The diverse past helps to understand the diverse present?


Do the topics we teach start and end in the right place in order to understand people as fully human people even if they were not white, rich, British and male?

Do all the visuals we put in front of students in textbooks, on PPTs etc, reflect the past as diverse as it was and respect people's dignity?

Do our students understand that the school curriculum itself is constructed, selected and therefore an interpretation of a very diverse past?
Links and resources – Secondary
Links and resources – Primary