University Transition Hub
Resources to support the transition to university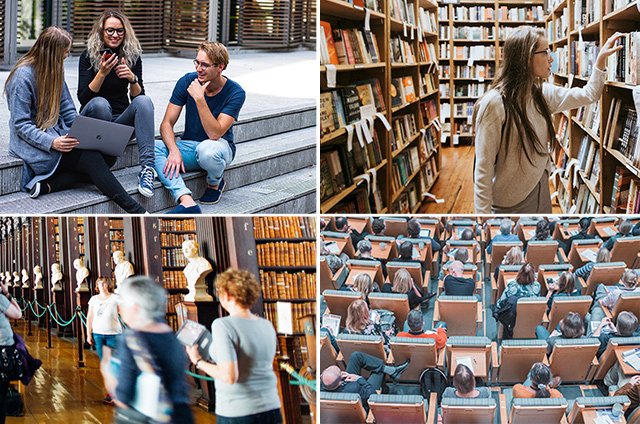 Dear student
We know that, in these uncertain times, you may be feeling unsure or anxious about what your transition to study history at university holds for you – especially given that you have not been able to visit the history department or have face-to-face contact with those who will be teaching you from the autumn. You may also be unsure about how your course will be delivered, and be unclear about what the expectations of undergraduate history are.
In consultation with the Royal Historical Society and Institute of Historical Research, we have created this history transition hub (see links below). The hub aims to offer a one-stop shop providing a point of access to publicly available resources created by individual university history departments across the country to support and ease the transition to university.
The resource will also help get the best from the different types of learning approaches used in universities as well as set your minds at rest about what to expect from your courses and university experience next year. In these extraordinary times this may involve some online learning at least for part of the year – but online certainly does not mean lower quality or less valuable (one should note, for example, that universities spend considerable sums on securing access to online journals and other resources which form the platform for the latest historical research).
We invite you to use this resource of collated online transition materials created by universities across the country to give you a taste of university history. We hope you find it a useful aid as you embark upon the next stage of your education. We hope that it will also be of use to teachers seeking resources to support potential university applicants, and indeed to universities seeking to improve their own transition materials.
Arthur Burns, chair of the Historical Association Higher Education Committee