Welsh archers at Agincourt: myth and reality
Article
By Adam Chapman, published 23rd October 2015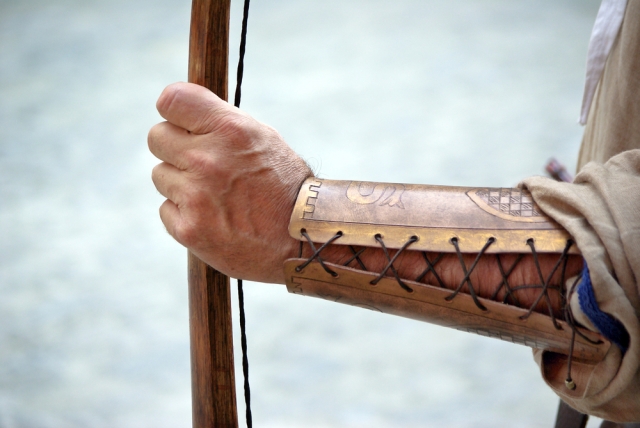 Adam Chapman debates the evidence for a Welsh presence among Henry V's highly-successful force of archers at Agincourt in 1415.
Michael Drayton, in his poem of 1627, The Bataille of Agincourt, described the Welsh presence in Henry V's army: 'who no lesse honour ow'd To their own king, nor yet less valiant were, In one strong re'ment [regiment] had themselves bestowed'. Drayton was not privy to the surviving administrative sources for the 1415 campaign. His 'record' of the Welsh in Henry V's army in 1415 was part of a county-by-county praise of the shires of England and Wales. In fact, it was the archery talents of the men from
Lancashire not of those from Wales which Drayton celebrated: 'not as the least I weene, Through three crownes, three Arrows smear'd with blood'...