Each man's life was worth 1sh 1d 1/2d!
Article
By Alf Wilkinson, published 6th February 2014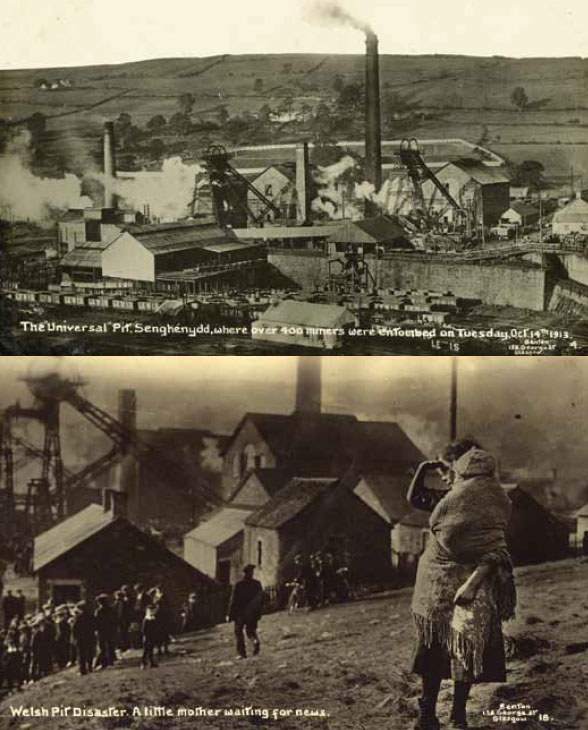 Alf Wilkinson explores Britain's biggest coal mining disaster, at Senghenydd Colliery, in South Wales, in October 1913.
At ten past eight in the morning of Tuesday 14 October 1913, just after 900 men had started work underground, an explosion ripped through Senghenydd Colliery, near Caerphilly, killing 439 miners and, later in the day, one of the rescuers. Not a single house in the mining village was unaffected by the explosion. This was the biggest colliery disaster ever in Great Britain. The mine manager was fined ï¿¡24 for breaches of the mines' safety code, and the owner just ï¿¡10, with 5 Guineas' costs, for failing to fit reversible ventilation fans. Amazingly, this was not the first explosion in the pit -on 21 May 1901, 82 of the 83 men, and 50 pit horses, working underground at the time were killed in a similar explosion...