A-level Topic Guide: The Tudors
HA, 3rd September 2019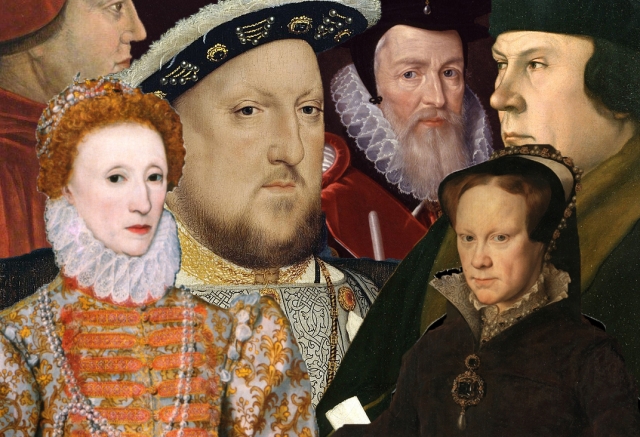 The Tudors remain the most popular British unit of study at A-level across the examination boards. Whichever board you are studying with and whatever the focus of your study unit on the Tudors, the resources in this unit will support you as you develop your subject knowledge, write essays and revise.
This unit is available to view by Student members and Corporate Secondary members.
The Monarchs and their Advisers
Introduction
Royal authority: Henry VII – Elizabeth I
Henry VIII
Cardinal Wolsey (1)
Cardinal Wolsey (2)
Private lives of the Tudors
Thomas Cromwell
Mary Tudor
Elizabeth I
Elizabeth I's Women
The Tudor court
Parliament
Introduction
The role and function of Parliaments
Tudor government
A mid-Tudor crisis?
Foreign Policy
Introduction
Henry VIII and Spain
A mid-Tudor crisis?
Elizabeth I and Spain: the road to war
The Armada campaign of 1588
The role of Devon's militia during the Spanish Armada crisis
The Spanish Armada of... 1597?
The Casket Letters
A commercial revolution
Domestic Policy
Introduction
Tudor enclosures
Women, education and literacy in Tudor and Stuart England
African and Caribbean British History: Tudor Period
Currency and the economy in Tudor and early Stuart England
Religion
Introduction
The English Reformation
Recycling the monastic building: the dissolution in southern England
John Knox
Regional aspects of the Scottish Reformation
John Knox and womankind: a reappraisal
The Council of the North
A tale of two chancellors: the ineffectual Reformation in Elizabethan Staffordshire
Right well kept: Peterborough Abbey 1536–39
Poverty, rebellion and disorder
Introduction
Tudor rebellions: Henry VII – Elizabeth I
Poverty under the Tudors
Faction in Tudor England
Kett's Rebellion 1549
The Council of the North
Royal authority: Henry VII - Elizabeth I
Revision & Reading
Reading List
Revision Quiz