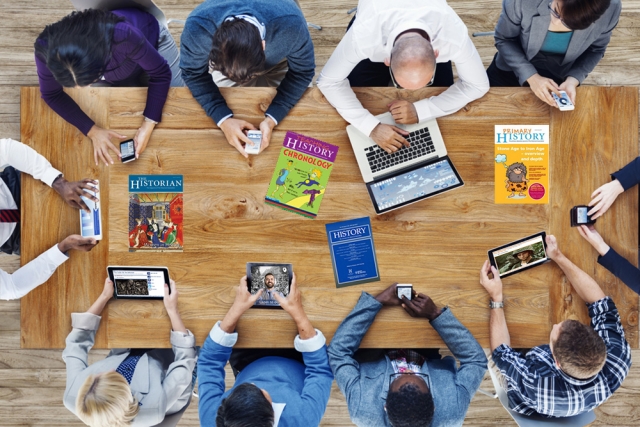 The HA: the Voice for History
There are many ways you can support our work to bring history to all:
We bring together people who share an interest in, and love for the past and to further the study and teaching and enjoyment of history in all guises and forms: professional, public and popular.


Our research investigates the state of history education and allows us to talk to government and policy-makers with an authoritative voice.
As a subject body we represent our members' views through consultations.
The work we do in supporting history in schools and supporting history teachers allows us to help hundreds of thousands of young people get great history teaching. We provide trusted solutions to history teachers and departments, in both secondary and primary schools, to help them meet their training and development needs. This includes providing high-quality expert CPD as well as our accreditations the History Quality Mark and Chartered Teacher of History.
Our world-leading and practice-led publications reach staff in over 4,000 UK schools and in many school and university libraries worldwide.
Our peer-reviewed academic journal History is available in 4,000 international research libraries.
Our digital presence allows us to talk to over 24,000 historians, history teachers and history devotees every month.
Our annual conference uniquely brings together content for those with a general interest in history, specific subject knowledge and specialist CPD for Primary and Secondary education deliverers.
Our aims
Our overarching priority is to advance the study and learning of history at all levels.

We believe history should be available and accessible to everyone and we work hard to support this aim.
Our latest HA Strategy for 2022-2025 is available to download via the link at the bottom of this page.
Our print publications
We currently have four main publications:
Our digital publications
At the last count our website had around 8000 pages of articles and other resources. Through our website you can find access to all our print publishing and to our back list of historical publications stretching back over many decades. More recent additions include our growing library of audible histories and podcasts, our book reviews, days out, student support and our many practical classroom resources for teachers.
Our awards and prizes
EUROCLIO – European Association of History Educators
The Historical Association is a founding member of EUROCLIO, the European Association of History Educators. EUROCLIO was established in 1992 at the request of the Council of Europe to build bridges between history education professionals from all parts of Europe. The HA is fully supportive of EUROCLIO's mission to inspire and empower educators to engage learners in innovative and responsible history and citizenship education.
Find out more about EUROCLIO