Practical Approaches to teaching Primary History: new dates for 2019/20
HA CPD
By Maheema Chanrai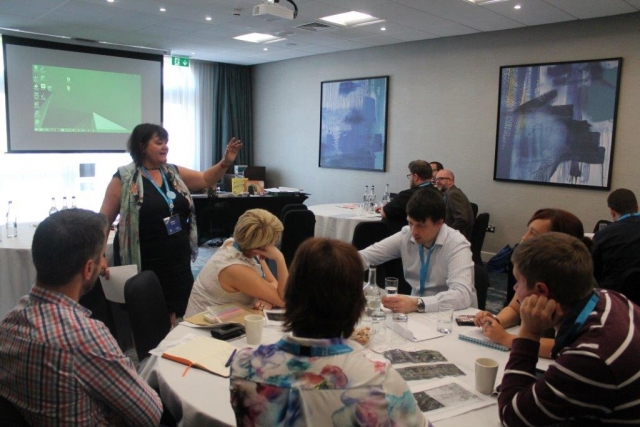 New dates released for 2019/20
Monday 13 January 2020 – Birmingham
Monday 8 June 2020 – London
Friday 12 June 2020 – Manchester
Monday 22 June 2020 – Bristol
Time: 10.00am - 4.30pm
Course Leader: Chris Trevor
Price: HA members £150 plus VAT, non-members £200 plus VAT.
Special discounted rates are available for those who have previously attended our Becoming an Effective Primary History Subject Leader course: HA members £100 plus VAT, non-members £150 plus VAT.
Did you know it's cheaper to become a member of the HA and purchase your tickets at membership rate? You can find details of individual primary membership here.
Course overview
Discover what makes quality teaching of History by exploring how to ensure coverage of the National Curriculum through practical creative methods which will engage children in interactive methods which can be adopted and adapted for different age groups or themes, whilst ensuring progression and challenge for all.
We will look at how to develop the skills of young historians with practical ways to develop enquiry and perceptive, historically valid questions, careful observation and critical judgement of evidence and the development of perceptions of the past. There will also be opportunities to share good practice.
Learning Outcomes
This course will...
Present practical ways to encourage a "hands on" approach and ways to put the story back into History, with suggestions of how to evidence in children's books.

Inspire you how to achieve an engaging interactive approach to the teaching of History through the use of artefacts, pictures and other historical sources.

Unpick the National Curriculum, to fully understand how to ensure coverage of the aims with progression and challenge for all

Provide the opportunity to explore some fantastic resources to bring History alive and a wide range of books, games, packs and artefacts which you can try before you buy!
To register your interest in booking onto these events, please contact Maheema Chanrai on 0300 100 0223 or at maheema.chanrai@history.org.uk.
Bespoke Training
If you wish to train a group of history subject coordinators we can offer this course on a bespoke basis for teaching school alliances, academy chains and clusters of schools, using the school as a venue for the training. Contact Mel Jones for further details at melanie.jones@history.org.uk.
Links: