The Historical Association has a new President
Professor Tony Badger
By Paula Kitching, published 15th June 2017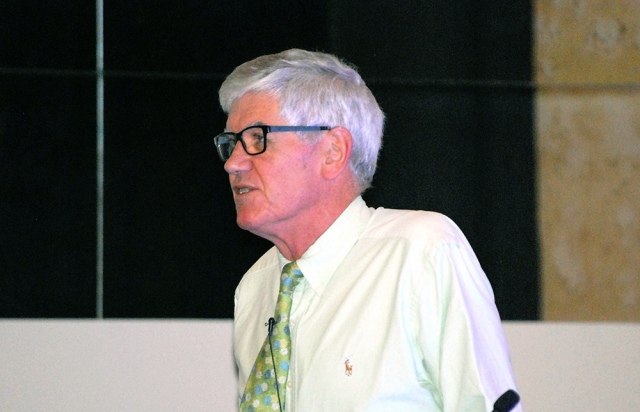 Professor Tony Badger is the HA's new President
Tony Badger is Professor in American History at Northumbria University with a distinguished career and reputation amongst his peers. He has been in senior roles at the University of Cambridge and published widely.
"I am delighted to be able to work with Tony over the next few years. He is an outstanding and highly regarded historian who brings a wealth of experience and understanding to the Historical Association. This will be an exciting period of development for us and Tony will help us shape the future for history."
Rebecca Sullivan CEO
"For over a hundred years, the Historical Association has worked to bring together those interested in History in schools, universities and the public at large. The Association has a vital role in sustaining the position of History in the school curriculum but also to maintain the wider public commitment to rational enquiry and evidence-based argument at a time when the appeals of alternative facts and anti-intellectual fundamentalism are so powerful. It is a privilege to succeed so many distinguished historians in such a prestigious position and to help the Association make a significant contribution to public discourse." Professor Tony Badger 2017
Professor Badger will take part in his first official duties at the HA annual Awards evening in central London on Thursday 15 June. He will present the Honorary Fellowships and present the Medlicott Medal for history to Professor Mary Beard.
The President of the HA is part of the Executive Committee that helps to govern the charity. The post is elected at the HA AGM and is for a fixed period of time. Professor Badger takes over from Professor Justin Champion of Royal Holloway, University of London.
Professor Tony Badger – short academic bio
Professor Tony Badger taught at Newcastle University from 1971 to 1991. He was then Paul Mellon Professor of American History at Cambridge University (and latterly Master of Clare College) until 2014. He was chair of the Kennedy Memorial Trust, 2009 to 2016. He is also Independent Reviewer for the Foreign Office overseeing the release of previously secret records. He has written extensively on the New Deal and on the modern American South, including The New Deal: The Depression Years, 1933-140 (1989) and FDR and the First Hundred Days (2008). He is currently completing a biography of Albert Gore Sr. He has Honorary Degrees from Hull University and North Carolina State University.