Professor Rana Mitter – Medlicott Medal awardee 2021
HA News
Published: 3rd March 2020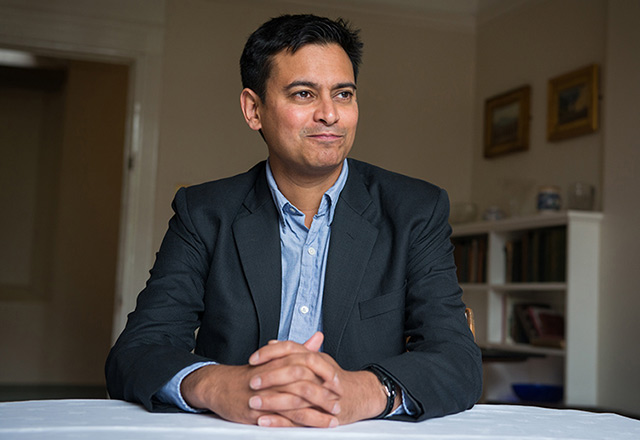 Last year we announced that the 2020 Medlicott award would go to Professor Rana Mitter. Due to the Covid-19 restrictions of 2020 we were unable to host an event that would allow us to present the award to Professor Mitter; we have decided, therefore, to hold the award over to 2021.

We are delighted to announce that Professor Rana Mitter OBE FBA of Oxford University (St Cross College) will receive the 2020 Medlicott Medal for outstanding services and current contributions to History. Professor Mitter is a historian in late modern history, in particular on China, and is currently Director of the China Centre at Oxford University.
He is a regular contributor to radio and television programmes and writes articles for a number of publications such as the Guardian, the Financial Times and the New York Times. He is the author of many books including: Modern China: A Very Short Introduction (2008, new ed. 2016), and the award-winning A Bitter Revolution: China's Struggle with the Modern World (2004). His most recent book China's War with Japan, 1937-45: The Struggle for Survival (US title: Forgotten Ally) was named as a 2013 Book of the Year in The Financial Times and The Economist, was named a 2014 CHOICE Outstanding Academic Title, and won the 2014 RUSI/Duke of Westminster's Medal for Military Literature.
The Medlicott Award is named after a distinguished past HA president, Professor W.N. Medlicott. Nominations are made by individual members of the Association, branch officers and members of council for the Executive to decide at their annual autumn meeting. This is not a matter of election; nominees are reviewed against the criteria. The criteria state that 'it is important to choose recipients whose distinction is already apparent and can be made readily apparent to the general public as well as to members of the Association.' It is quite clear that Professor Mitter meets all these criteria.
"It's an immense honour to be awarded the Medlicott Medal, which has been held by such a wide range of distinguished historians. I'm particularly pleased that Chinese history has been noted this year – at a time when the rise of China means that that country will have an impact on all of our lives, it's more and more important for us to have a clear sense of the historical forces that have shaped it." Professor Mitter
Professor Mitter received the Medlicott Medal this autumn at the HA annual awards evening on Wednesday 15 September 2021, and as is customary provided that evening's key address.
Links: