Catch up on the latest updates with HA News
Welcome to the spring 2021 edition of HA News magazine
Published: 22nd March 2021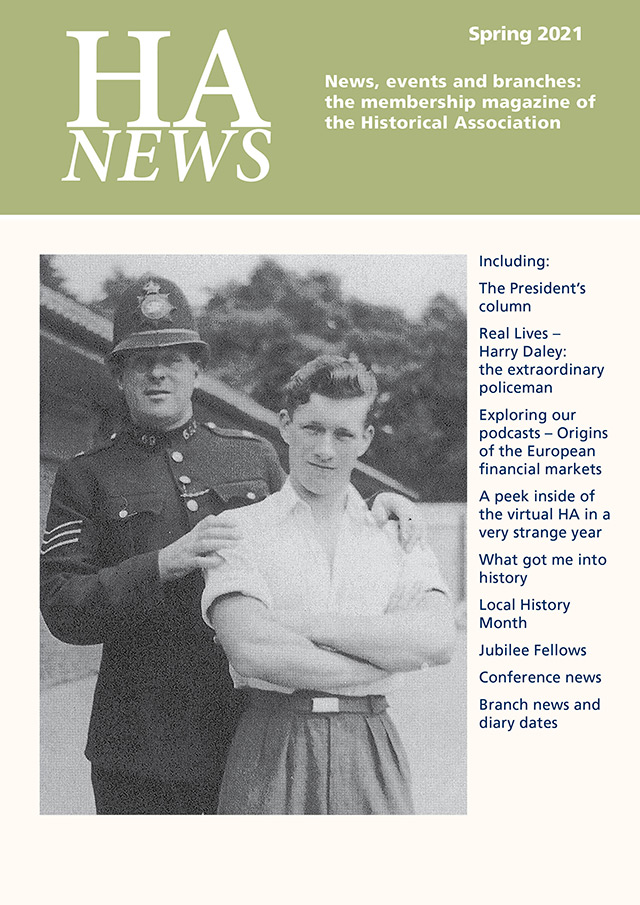 Your membership magazine
In this spring 2021 edition of HA News Dr Anne Murphy explores the origins of European financial markets; we present a special 'Real Lives' feature on the extraordinary policeman Harry Daley; there are inspiring 'What got me into history' pieces by Emma Griffin and Michael Maddison; and Paula Kitching chats to HA President Peter Mandler about his new book.
There are also updates from the HA education and membership teams, new Jubilee Fellowships, upcoming branch dates for your diary and much more. We also offer a glimpse into how the HA team have been managing in a year of lockdowns and remote working!
HA News is a still developing magazine, so we'd love to hear your ideas for new features, or articles of interest. The next edition due to come out in September will be a special 'Celebration of Membership' so if you think there is something we should look at as part of that theme, do get in touch by emailing enquiries@history.org.uk.