Catch up with HA News
Welcome to the spring 2022 edition of HA News magazine
Published: 17th January 2022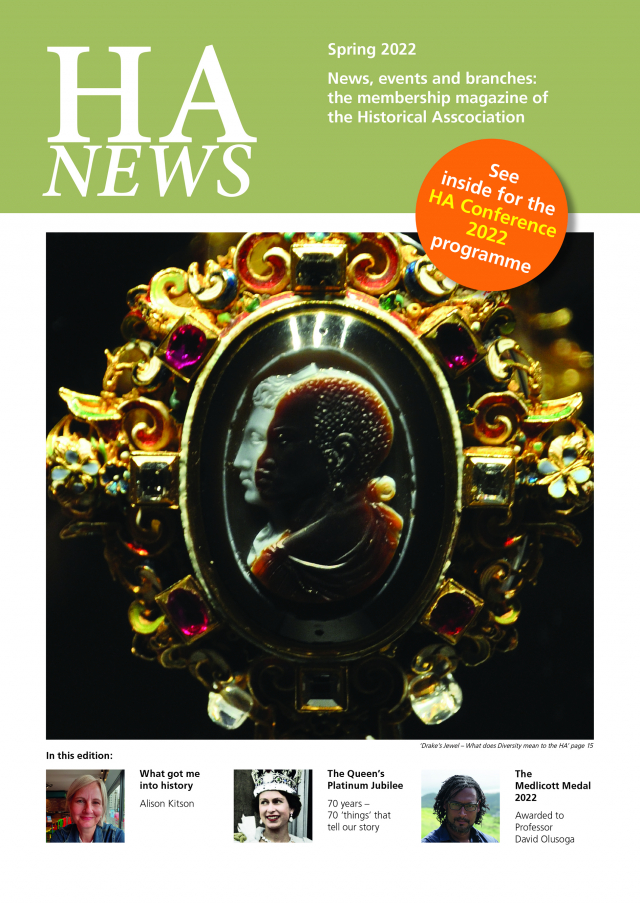 Your membership magazine
In the spring 2022 edition of HA News Jason Todd looks at what diversity means to the HA while Deputy President Alison Kitson shares 'What got me into history'. We also ask for your involvement in an exciting new project to commemorate the Queen's Platinum Jubilee, detail the winners of our 2021 Young Quills award for historical fiction and announce our brilliant Medlicott Medal awardee for 2022.
This edition also includes all our usual updates from the HA education and membership teams, upcoming branch dates for your diary and more.
We hope you will enjoy this edition. If you have any deas for future HA activities and articles or would like to contribute, please get in touch with us by emailing enquiries@history.org.uk.