Apology: Move Me On, TH185 
Published: 17th January 2022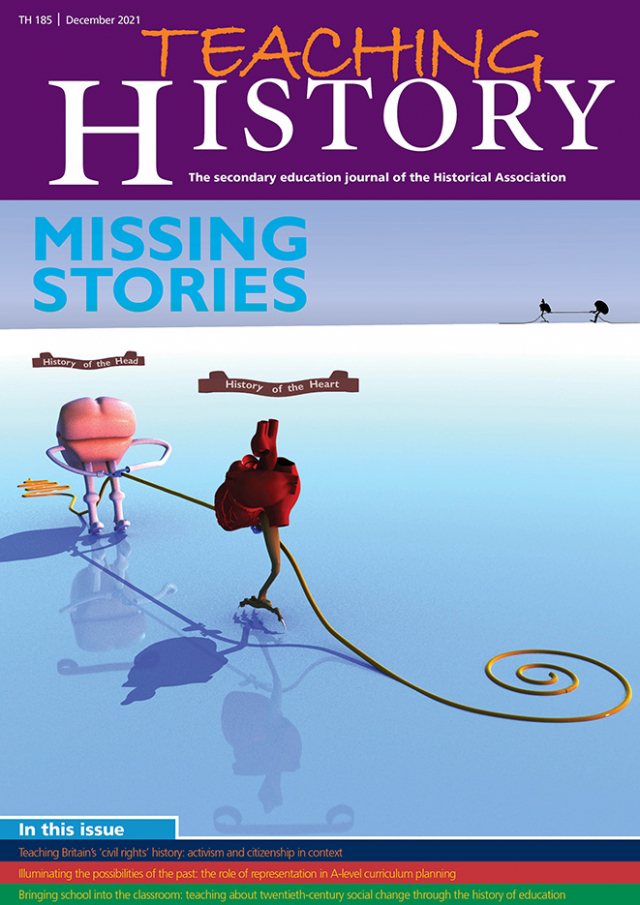 Apology: Move Me On, Teaching History 185
The Historical Association would like to offer an unreserved apology for serious errors of judgement in relation to the Move Me On problem presented within Teaching History 185.
We recognise that the content of this feature has caused offence, that it contained negative stereotypical biases which we failed to recognise and act upon before going to press.
We aim as an organisation to be inclusive, considerate and socially engaged. We are distressed to have failed in this case and are sorry to have let you down. We will be looking at our editorial processes and exploring how we can make them broader and more robust.
The editorial board of TH and the HA management profoundly regret this error of judgment. We seek to learn from this disappointing situation and how we can better implement our aspirations for positive social and professional change into practice through all our activities.
We would like to thank those history teachers whose care and commitment brought the mistakes in the Move Me On feature to our attention. The comments, rigour and vigilance of the community is an important part of what holds us to account and improves practice.