The Richard III Foundation
Published: 25th September 2012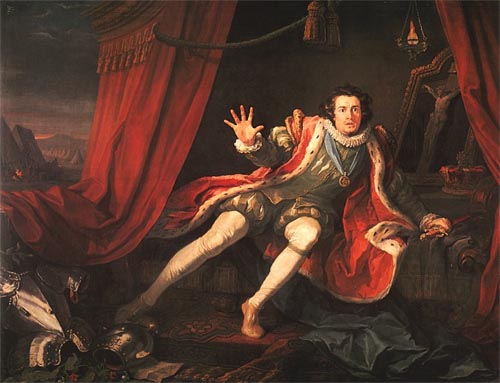 The Richard III Foundation, Inc. has welcomed the news that the current archaeological project at the Greyfriars church site in Leicester appears to have led to the recovery of the last mortal remains of King Richard III. Whilst DNA testing will be used to verify the identity of the body, archaeologists are convinced that it is Richard III.
Richard was the last Plantagenet king of England and the only English king to die in battle. He was killed on 22 August 1485 at the Battle of Bosworth and is known to have fought bravely to the end. His body was removed from the battlefield by the victorious army of Henry Tudor and was buried three days later in nearby Leicester - but the precise location of Richard's last resting place was not known - until now.
JoeAnn Ricca, Founder and Chief Executive of the Richard III Foundation, Inc., said: "We are delighted that the remains of Richard III appear to have been found, and we thank Philippa Langley for her tenacity in championing this project and for the archaeological team and everyone else involved. It is our hope that Richard's remains can be placed either in Westminster Abbey, united with his wife and queen Anne Neville, or in York Minster where in 1483 Richard himself began plans for a chantry chapel, and where in the North of England he was, and still is, much loved."
The Richard III Foundation, Inc. will be holding a major conference at Market Bosworth, Leicestershire, on Saturday 13 October on the subject "Richard III: Monarch and Man". The conference runs from 8.30am to 5.00pm and speakers include: Robert Hardy, Hon. Patron of The Richard III Foundation, Inc.; Steve Goodchild, Chairman of the Tewkesbury Battlefield Society, on "The Arrival: The Role of Richard, Duke of Gloucester at Tewkesbury"; Dr Craig Taylor on "Chivalry and the Wars of the Roses"; Dr John Alban on "From Ashwellthorpe to Bosworth: A Yorkist Soldier"; David Baldwin on "The Character of Richard III"; Mark Downing on "Military Effigies in the Yorkist Age"; and Dr David Hipshon on "The Princes in the Tower: Contemporary Assumptions".
The conference will be preceded on Friday 12 October by a tour of the battlefield site at Bosworth.
The Richard III Foundation, Inc. is an international not-for-profit educational organization promoting knowledge and understanding of the life and times of Richard III and seeking to correct the distorted picture of the king that has come down to us through literature and popular culture. The Foundation provides grants and scholarships to help promote the study of King Richard and the Wars of the Roses.
For more details on the Foundation and its 2012 Conference, go to http://www.richard111.com/ or visit the Foundation's page on Facebook, or write to: Andy Smith, Public Relations Director (UK), The Richard III Foundation, 24 Floral Court, Ashtead, Surrey KT21 2JL.