Thank you from the President of the HA
Published: 13th May 2013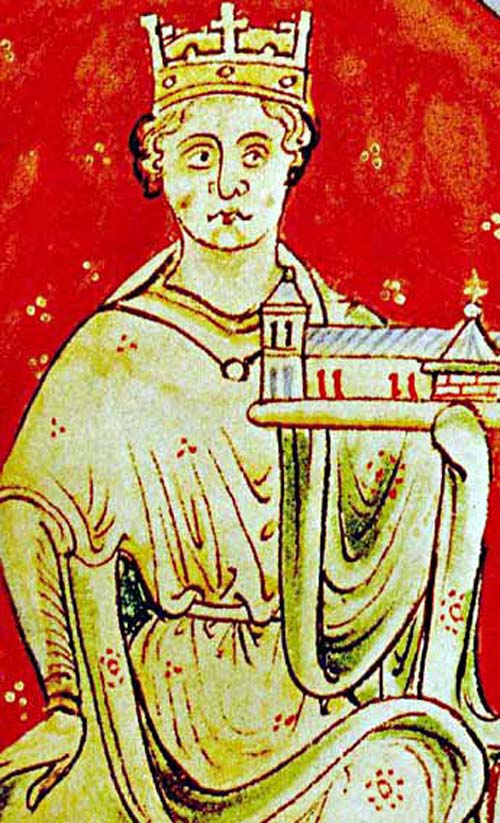 In response to a speech by Michael Gove on 9th May 2013, the following letter from 54 historians was published in The Times on 14th May 2013. As President of the Historical Association, I would like to thank the signatories for their support'.
Professor Jackie Eales
Tuesday, 14 May 2013
In defence of The Historical Association
This letter was published in The Times today:

As historians from the Higher Education sector, we deplore Michael Gove's extraordinary and misleading attack on the Historical Association in his recent speech at Brighton College. Mr. Gove suggested that the HA favours a dumbed-down or infantilised version of history teaching in schools. Citing a single sentence in an article by an experienced teacher in the Association's journal Primary History, he claims that 'the Historical Association suggest students learn about the early Middle Ages by studying the depiction of King John as a cowardly lion in Disney's "Robin Hood".' In fact, the journal piece is a very thoughtful one which explains how
students can be helped to realise that they should not take film depictions of history at face value. Mr. Gove at any rate ignores the important statement that 'Publication of a contribution in Primary History does not necessarily imply the Historical Association's approval of the opinions expressed in it.'
Mr. Gove would have us believe that the HA is an ideologically motivated organisation dedicated to the erosion of academic standards. In fact, its 6000 plus members have widely divergent political views but are united by their love of history and their devotion to bringing high quality scholarship to schools and the wider public. The key skill that the study of history teaches is the ability to evaluate evidence. Regrettably, what Mr. Gove has demonstrated in his speech is a remarkable capacity for manipulating and distorting it.
Dr Sophie T. Ambler, King's College London

Dr Sara Barker, University of Exeter

Professor Jonathan Barry, University of Exeter

Professor Eugenio F. Biagini, University of Cambridge

Dr Adrian Bingham, University of Sheffield

Dr Helen Birkett, University of Exeter

Professor Lawrence Black, University of York

Dr Elizabeth Boyle, University of Cambridge

Professor Kathleen Burk, Professor Emerita of Modern and Contemporary History,
University College London

Dr John-Henry Clay, Durham University

Dr Timothy Cooper, University of Exeter

Dr Pat Cullum, , University of Huddersfield

Professor Martin Daunton, University of Cambridge

Dr Simon Ditchfield, University of York,

Kenneth F. Duggan, Doctoral Student, King's College London

Dr Ann-Marie Einhaus, Northumbria University

Dr Steven Gunn, Merton College, Oxford

Professor Sarah Hamilton, University of Exeter

Dr Freyja Cox Jensen, University of Exeter

Dr Helen Foxhall Forbes, University of Exeter

Dr Felicity Heal, Emeritus Fellow, Jesus College, Oxford.

Professor David Hendy, University of Sussex.

Dr Clive Holmes, Emeritus Fellow and Lecturer in History at Lady Margaret Hall, University of Oxford

Dr Matt Houlbrook, Magdalen College, Oxford

Dr Bronach Kane, Bath Spa University

Professor Evan Mawdsley, Senior Professorial Research Fellow, University of Glasgow

Dr Helen McCarthy, Queen Mary University of London

Dr George Molyneaux, All Souls College, Oxford

Dr Staffan Müller-Wille, University of Exeter

Jamie Page, PhD student, St Andrews Institute of Mediaeval Studies

Dr Hugh Pemberton

Senior Lecturer in Modern British History

University of Bristol

Dr Catriona Pennell, University of Exeter

Dr Tim Rees, University of Exeter

Dr Matthias Reiss, University of Exeter

Dr Catherine Rider, University of Exeter

Dr Laura Sangha, University of Exeter

Dr Levi Roach, University of Exeter

Dr Mark Roodhouse, University of York.

Professor John Shepherd, University of Huddersfield

Dr Nicholas Terry, University of Exeter

Dr. David Thackeray, University of Exeter

Professor Patricia M. Thane, Institute for Contemporary British History, Kings College, London

Professor Andrew Thorpe, University of Exeter

Dr. Hereward Tilton, University of Exeter

Dr Daniel Todman, Queen Mary University of London

Laura Tompkins, PhD Candidate, University of St Andrews

Professor Richard Toye, University of Exeter

Professor Paul Ward, University of Huddersfield

Dr Cordelia Warr, University of Manchester

Tosh Warwick, PhD candidate, University of Huddersfield

Professor Jane Whittle, University of Exeter

Dr Alun Withey, University of Exeter

Professor Matthew Worley, University of Reading

Professor Chris Wrigley, Professor Emeritus, Nottingham University

The following also wish to be associated with the letter:
Dr KH Adler, Department of History, University of Nottingham
Dr. Sascha Auerbach, Department of History, University of Nottingham

Ann Garfield, PhD Student, University of Nottingham

Dr Robert Alexander Hearn, Postdoctoral Research Fellow, Universita degli Studi di Genova, and formerly University of Nottingham

Professor Michael Jones, Correspondant de l'Institut, Emeritus Professor of Medieval French History, University of Nottingham

Dr Conor Kostick, Advanced Research Fellow, University of Nottingham.

Dr Joe Merton, Teaching Associate, University of Nottingham

Matt Phillips, PhD student, University of Nottingham

Laura Sumner, PhD student, University of Nottingham

Dr. Claire Taylor, Associate Professor in History, University of Nottingham.

Professor John W. Young, Professor of International History, University of Nottingham