Film: An Interview with Antony Beevor
Antony Beevor the Medlicott Medal awardee for 2016 tells us his thoughts….
By Paula Kitching, published 25th May 2016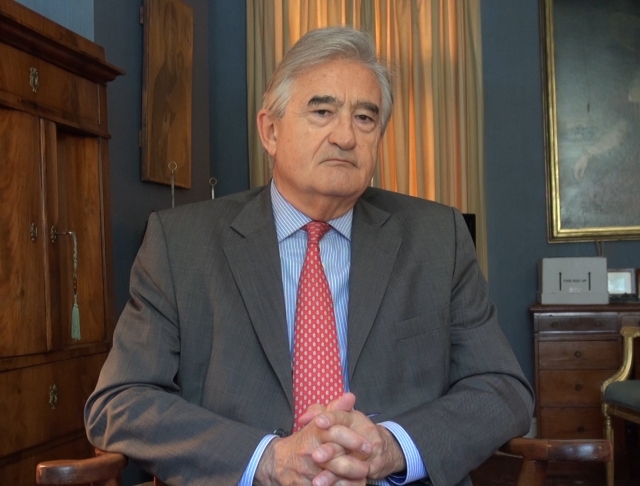 The 2016 Medlicott Medal for services to history will be presented to Antony Beevor this July. He is a popular historian with a loyal following while also being a heavy duty writer whose preparation and research for each of his books takes him years and into archives across the world.
Prof Justin Champion, President of the Historical Association, described some of the reasons why Antony Beevor was chosen for such an eminent award:
Antony Beevor combines learned authority with the imagination of an attractive literary style. His books have brought to life the full horrors, bravery and sacrifices of war. The attention to the details of battles, combined with a keen appreciation of the limits and achievements of humanity, allows us as readers to understand and reflect upon some of the most catastrophic aspects of modern war. The award is both a recognition of the brilliance of his historical writing, but also given in gratitude for his recovery of these challenging periods in our collective memories.
With those compliments it is understandable that the HA team were keen to meet and talk to the man himself ahead of the award ceremony and lecture in July. So off we trotted to a cosy sitting room in an undisclosed location.
In this interview Antony Beevor answers a few of the important questions we all want to ask of such a successful and engaging historian, including: what makes a good book; where his ideas for subjects come from; how long does the research take; and what advice should young historians take for the future.
Like all experts each of his responses manages to answer many other questions. Here is the whole interview – the perfect taster to learn how one of the UK's best known historians considers his work before we bring you his Medlicott lecture in July.
Oh and he is really pleased to get the award:
"I am deeply touched and honoured to receive the 2016 Medlicott Medal for services to history, especially because it comes from the Historical Association which has done so much to promote the importance of the subject in schools, universities and to the general public." Antony Beevor
Click here to access the filmed interview...