Teacher Fellowship Programme: Broadcasting and Social Change in Sixties Britain
Published: 21st January 2022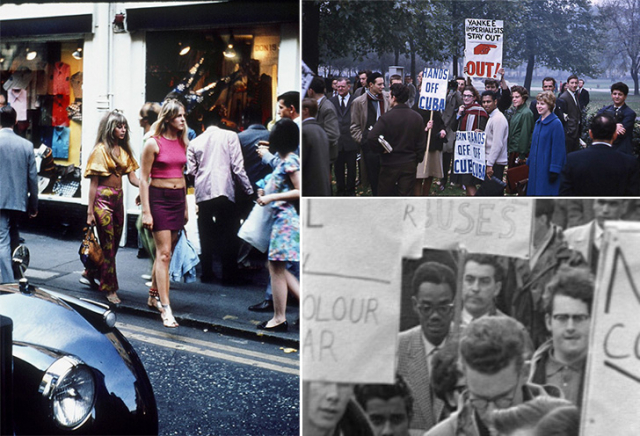 Teacher Fellowship Programme: Broadcasting and Social Change in Sixties Britain
We are pleased to announce a new funded Teacher Fellowship Programme focused on developing the teaching of the history of equality and diversity in postwar Britain using video and audio sources, in partnership with the Arts and Humanities Research Council.
The fellowship seeks to refresh the teaching of modern British history in schools by diversifying its content, expanding its source base and applying insights from the latest academic research. Its subject-matter is the quest for equality and recognition in postwar Britain by a variety of social groups including women, workers, Black, Asian and other ethnic minority communities, LGBTQ+ communities, Irish Catholics, people with disabilities and the young. Instead of using written sources, participants will discover new ways of teaching with audiovisual materials, from contemporary news reports and interviews to archival sources in the BBC's vaults. These sources will be used to weigh current debates about when, why and to what extent Britain became a 'permissive society' and experienced a 'cultural revolution' in the 1960s.
The programme is funded by the Arts and Humanities Research Council BBC History 100 Fellowship. The course will be led by Hannah Cusworth (Hull) and Will Bailey-Watson (Reading) and participants will work closely with the AHRC BBC History 100 Fellow, Dr Marcus Collins (Loughborough). Academics contributing to the residential include Dr Catherine Armstrong (Loughborough), Dr Arthur Chapman (UCL), Dr Christine Grandy (Lincoln) and Dr Peter Yeandle (Loughborough).
What does the programme involve?
With an emphasis on sustained professional development, the HA Teacher Fellowship Programme aims to bring teachers up to date with the latest historical research and how to apply this in their teaching.
The course structure is split into four stages:
Three-day residential 7–9 April 2022 at the University of Loughborough
An online course, requiring three to four hours' reading and discussion per week, which will take place from April to June 2022
A one-day workshop in July 2022 to explore and agree course outcomes
Development of a classroom resource
The programme will provide the opportunity for teachers to carry out their own research into an aspect of these historoes and create original learning resources to be published on the HA website.
Applications for this programme are now closed.
For enquiries please contact Maheema Chanrai at maheema.chanrai@history.org.uk.