The Christian Kingdoms of Nubia and Ethiopia
Historian article
By Adam Simmons, published 20th August 2021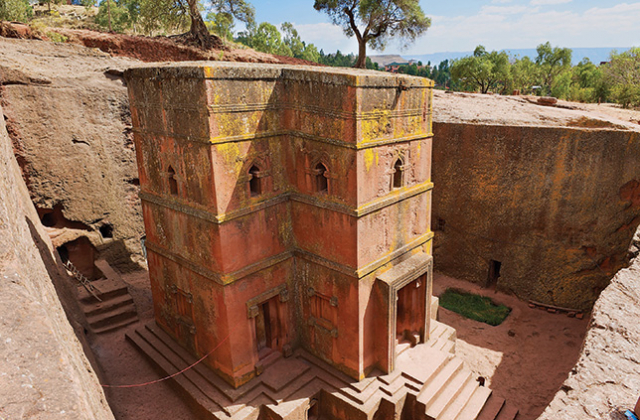 The Christian Kingdoms of Nubia and Ethiopia: neighbouring strangers?
Adam Simmons draws our attention to the need for further research into the relationship between the medieval Kingdoms of Ethiopia and Nubia – a fascinating time and place in African history which is neglected in the historical archive and about which, so far, there are only limited sources.
The kingdoms of Ethiopia and Nubia converted to Christianity in the fourth and sixth centuries respectively. The last known Christian king of Nubia, Joel, reigned in the late fifteenth century, whilst Ethiopia's last Christian monarch, Haile Selassie, ruled until as recently as 1974. Nubia, in present-day Sudan, refers primarily to a cultural and geographic zone, rather than a defined kingdom, encompassing the area between Aswan, the historical border between Egypt and Nubia, and up to perhaps a few hundred kilometres beyond modern Khartoum. North to south, the region extends over 1,200km as the crow flies. It reaches to the Red Sea in the east, but its western extent is not yet fully understood...