Which historical place or person from your local area deserves greater recognition?
Local history - get involved
Published: 2nd October 2023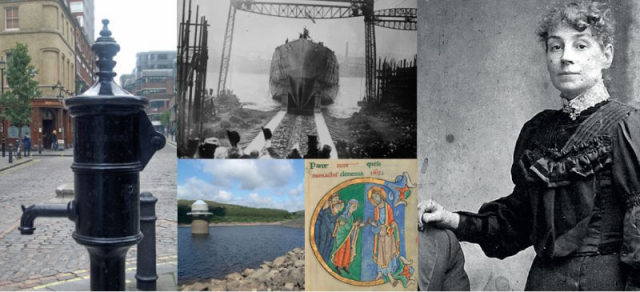 Each year, the HA hosts and promotes Local History Month in May, which seems like a long way off right now but we believe in planning ahead. We also believe that now is the time to celebrate some of the rich history and histories that are found in our local areas not always receiving the national awareness that they deserve.
So, for 2024, we want to promote heroes and heritage near you. We are going to combine that with the question of the Great Debate (a competition that we run for young people).
The question for the 2024 competition is:
Which historical place or person from your local area deserves greater recognition?
In this question, we want you to explore the local history of your area or region in all of its diversity or singularity, to identify a person or place that has contributed to the world in which we live today and that should be better known.
They could be people who were once famous but are now forgotten, or who were never famous because their social status, gender, religion or ethnicity meant that they or their actions were marginalised; it may be someone lesser known from your locality who went on to do great things in another country or vice versa. You might want to identify a building where once the great discussions of the land were held; a market town whose economic standing and importance have changed over the years; a dock that once sent and received goods and people from all over the world; the terraced house that became Britain's first mosque; or a village green where a social reformer honed their political speeches.
Anything is possible, as long as it reflects the relationship between local history and any big picture or broad histories, and where you can find evidence that the person or place to which the history is tied really did exist.
For all our members and beyond
We would like you to start thinking about the same question for yourselves – and then, when you are ready, take some photographs or write a short piece about the person or site and post them on social media, tagging our HA Twitter account, Instagram and/or Facebook with the hashtag #HALocalhistory2024.
You can also send us an email to enquiries@history.org.uk with the title 'HALocalhistory2024 – heroes and heritage'. We will then repost your stories and images throughout April and May and feature some of the stories in our spring and summer publications.
You can start posting your local history heroes and heritage any time from now; we would just ask you to give a description of your person or place and to make it clear that any message is part of the question above. If you are using any images that are not your own, try to make sure that you have permission to use them. Also make it clear where the local history is based, e.g. town, village, county, etc.
This is not a competition – just an opportunity to bring to life and celebrate some of the local heritage that is all around us.
If you are one of the HA members who lives outside of the UK, you can still get involved; a love of local history is not restricted to the British Isles – just be clear on where the place is that you are telling us about and in which country.