Film: Why does the massacre of the Armenians in the First World War still get overlooked?
Virtual Branch
By Paula Kitching, published 14th February 2022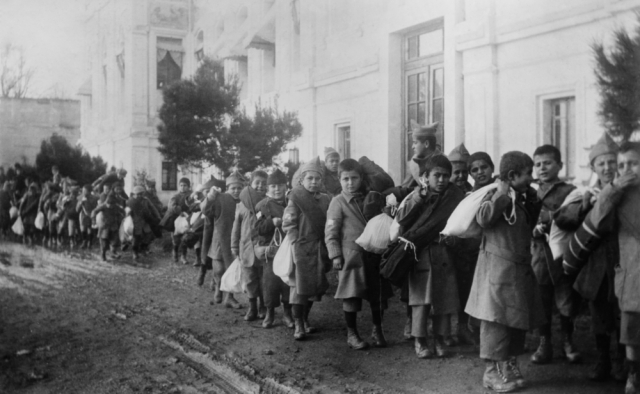 Virtual Branch Film
Why is the term 'Armenian Genocide' controversial, with many countries still not acknowledging a genocide at all? What do we know about the event of 1915 and the plight of the Armenian community in Turkey? How can we grapple with a history that many people want to forget? In this talk from our Virtual Branch, Paula Kitching explores what was reported about the events of 1915 at the time; how the post-war period affected what was discussed; and how what happened to the Armenians continues to cause tensions today.
Paula Kitching FHA, is a historian and writer and project manager. She specialises in 20th century conflicts, genocides and cultural history. Paula has written for educational publications, books, museums, and website publication. As a freelancer Paula has advised, initiated and led projects on the Holocaust, 20th century conflicts and minority and ethnic histories. She has worked for: The Department of Education and Skills; The Royal British Legion; the Historical Association; the London Jewish Cultural Centre; and Believe in Me. She currently works for the Historical Association and The Association of Jewish ex-servicemen and women (AJEX). In February 2019 her book Britain's Jews and the First World War (Amberley) was published.