Quality Mark Case Study: Knowsley Junior School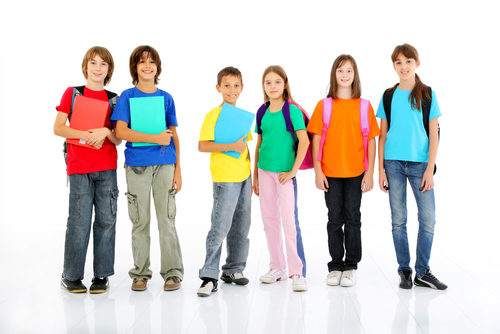 Thoughts on the QM Process Knowsley Junior School
Hi, my name is Liz Oliver and I have led the Quality Mark Process for Knowsley Junior School. We were delighted to be visited and awarded a QM Gold Award. You can find a selection of materials from our portfolio plus our final report as a case study below. Please double click on any of the documents displayed in order to view the full piece.
Knowsley Junior School is a three form entry school with 360 students on roll. It is set in a semi-rural location on the outskirts of Oldham and Saddleworth. Children travel from around the authority to attend. The proportion of pupils eligible for free school meals is below average, and the proportion of children with special educational needs is 15%. Most pupils are of a White British heritage with a minority of pupils from minority-ethnic groups, mainly of Asian or Caribbean heritage who are EAL learners.
The main priorities of the school development plan are; to ensure all children understand basic English, equip all students with problem solving skills in mathematics, supporting pupil premium children adequately and challenging the high achievers. We are also looking towards implementing and planning the new curriculum. In terms of history, I am seeking to ensure that its educational potential and relevance are understood by both staff and pupils. Investment in resources is also required to allow for effective learning opportunities.
Some thoughts on the QM process and documentation from Knowsley Junior School
The online process - It is straightforward to login and upload documents to website. I found that doing lots in one go was the easiest method. The criteria were split into sections, which I tackled one by one, analysing what we were already doing and then making an action plan of how to achieve those which we did not yet fulfil. I found that one piece of evidence could be used for more than one of the criteria, and kept a record of where things had been used. I had around four or five piece for each point. I also ensured I had a hard copy of everything uploaded. Unnecessary paperwork for some, but I preferred this it for ease of reference.
The assessment, including visit - We were very pleased, and nervous, to welcome our assessors. They were friendly, but keen to question us on certain points and gain further evidence of history in our school. They observed a number of lessons and had the opportunity to speak to children. It was clear that they wanted us to succeed and to do that they needed to ask for further documentation and clarification of aspects of our proposal. It did feel like an 'inspection' but that was partly due to the pressure we had exerted on ourselves and our desire to do well. The assessors were very open and supportive.
This has been an opportunity for our junior school (a rare thing these days) to show how we excel in teaching history and how we want to spread this in our area and support other schools. It was ten months of hard work and focus but the reward of the Gold certificate and the smiles on the children's faces made every minute worthwhile. We have shown that foundation subjects can underpin learning across the curriculum. Thank you HA for the opportunity.