Primary History 51
Journal
By HA, published 19th July 2009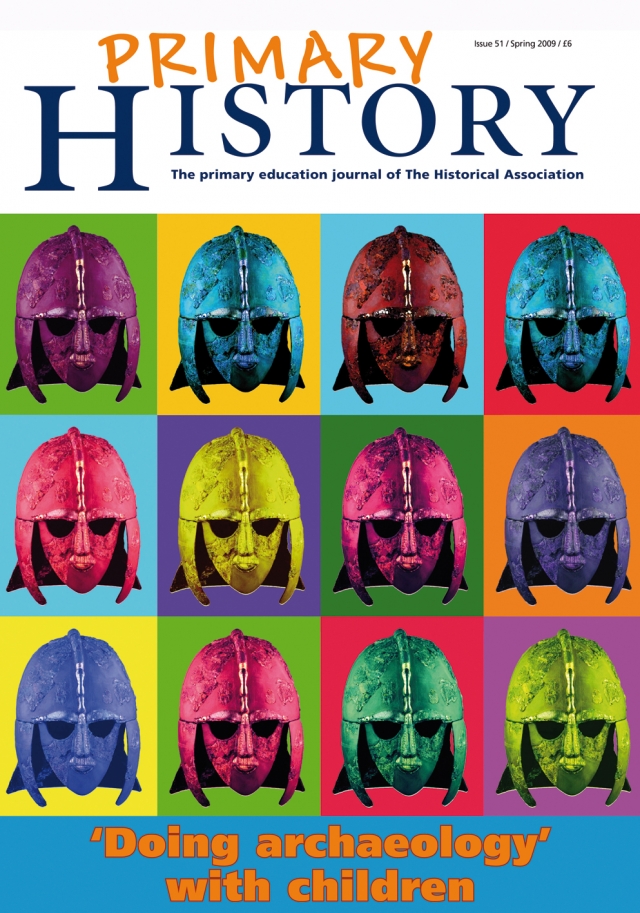 'Doing archaeology' with children.
In my view: Bringing the past to life,
The true end of archaeology?
Our heritage use it or lose it, instant archaeology.
Archaeology a view from the classroom,
Children's thinking in archaeology,
Prehistory in the primary curriculum,
Engaging history with national trust tracker packs,
Sutton Hoo,
Working with gifted and talented children at an Iron Age hill fort,
Archaeology and the early years: the Noah's Ark experience and much more...