Arthur Wharton: the world's first professional black footballer
Primary History article
By Matthew Sossick, published 14th June 2021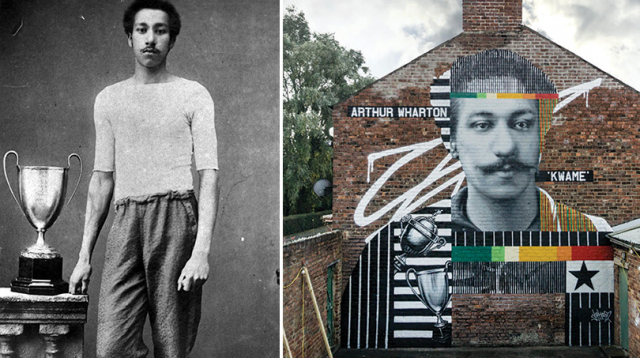 Significant individuals: Arthur Wharton
Schools are now looking to extend their study of significant individuals away from many of the conventional ones. This article looks at a lesser known individual, Arthur Wharton, which could make a good choice for teachers wanting to tap into pupils' interest. Arthur Wharton was the world's first black professional footballer.
Carter G. Woodson, the founder of what has become Black History Month, stated that 'If a race has no history, it has no worthwhile tradition, it becomes a negligible factor in the thought of the world, and it stands in danger of being exterminated.' It is vital that we reclaim the histories of forgotten black heroes to allow children to identify with them and prevent the danger of losing stories that demand to be heard. This is true of the stories of the world's earliest black football player, Arthur Wharton. However, as Peter Lee remarked we should not simply be plundering the past for usable stories. Instead we should be looking to understand and respect people from the past on their terms.
Arthur Wharton was a remarkable character. He was born in 1865 but left a war-torn Ghana in 1882 to come to Britain to train to be a missionary. However, his real talents lay as a sportsman and he was a true all-rounder...