Primary History 52
Journal
By HA, published 4th December 2009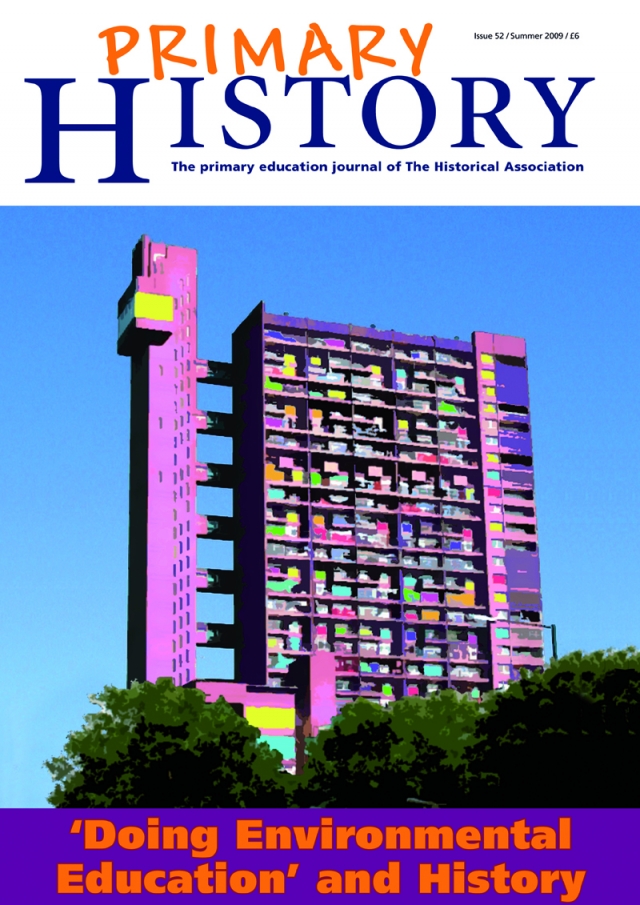 Education and the Environment
In my view: Education and the built environment, Primary history and Engaging Places, Engaging Pupils: An A Level student describes her experience of collaborative working with Key Stage 2,
Building learning places and learning about places and buildings!
THINK BUBBLE: The Good Life?
PLANNING FOR HISTORY and ENVIRONMENTAL EDUCATION: THE HEAD TEACHER'S PERSPECTIVE,
History in the urban environment, Cross-Curricular learning led by the humanities,
Hearts, hamsters and historic education,
The view from the class room,
CASE STUDY 1: NUFFIELD URBAN SPACES PROJECT,
CASE STUDY 2: NO LESSON S TO DAY - LET'S GO TO THE SEASIDE...
CASE STUDY 3: ON TRACK: USING THE WEST SOMERSET MINERAL RAILWAY TO PROMOTE Historical, SOCIAL AND ENVIRONMENTAL EDUCATION,
CASE STUDY 4: LET US THINK OF TOMOROW 'S PAST: A LIVING HISTORY PRO JECT IN A LOCAL COMMUNITY - THE KELLO E-COMMUN ITY PROJECT,
CASE STUDY 5: St. Paul's Cathedral: Engaging with an Iconic Building.
Resources, Readings and Internet: Links For Teaching About The Environment,
Professional Development: USING LOCAL BUILDINGS