Samuel Pepys and the Great Fire of London (KS1)
Lesson Plan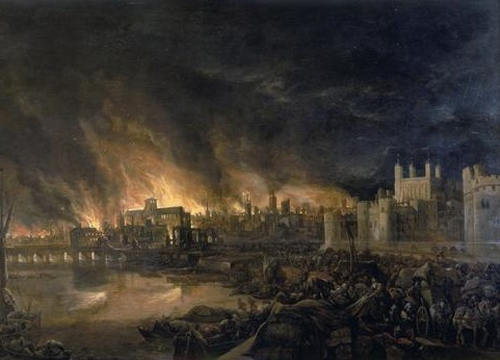 This resource is free to everyone. For access to hundreds of other high-quality resources by primary history experts along with free or discounted CPD and membership of a thriving community of teachers and subject leaders, join the Historical Association today
Please note: this resource was created prior to the 2014 National Curriculum.
This was originally part of a 7-week unit looking at the Great plague of London, the Great Fire of London, and Samuel Pepys as a famous person.
The children had posed their own questions about the fire; we had told the story of the fire from Samuel Pepys' perspective; the children role-played trying to put out the fire with hooks, squirters and buckets of water; and they examined pictures of said equipment and of London before and during the fire.
Here we take the investigation further, through:
reading genuine historical sources, pictorial and written;
debating causation;
and sequencing.
The children communicate their understandings through structured writing, individually and in groups.
Note that you need to download resources A and B. Resources B contains pictures of Pepys and the Fire.
Teaching methods
Skills to help children develop in this lesson:
Speaking, listening, discussion and debate - Oracy
Reading documents
Children writing
Learning about time
The visual image
Story-telling
See Primary teaching methods
See also Cross-curricular learning