Teaching History 160: Evidential Rigour
Journal
Last updated: 14th May 2019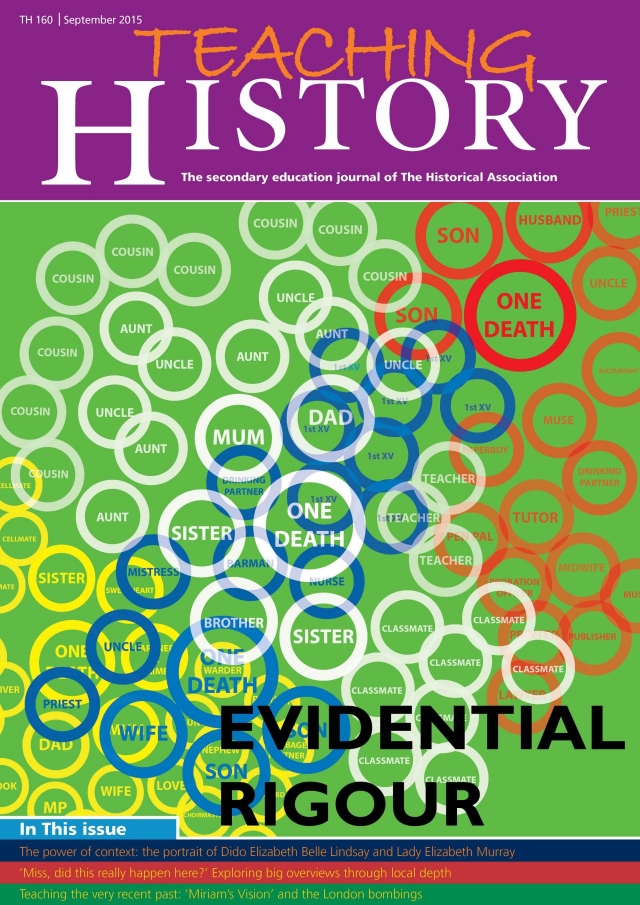 02 Editorial
03 HA Secondary News
04 HA Update
08 Jane Card - The power of context: the portrait of Dido Elizabeth Belle Lindsay and Lady Elizabeth Murray
16 Rachel Foster and Kath Goudie - 'Miss, did this really happen here?' Exploring big overviews through local depth
26 Alison Kitson and Sarah Thompson - Teaching the very recent past: Miriam's Vision' and the London bombings
34 Laura Tilley - Triumphs Show
36 Ian Phillips - Crime in Liverpool and First World War soldiers from Hull: Using databases to explore the real depth in the data
47 New, Novice or Nervous?
48 Polychronicon- Jenny Barrett
50 Kirstie Murray - How do you construct an historical claim? Examining how Year 12 coped with challenging historiography
60 Move Me On
64 Mummy, mummy...
Regular features
Teaching History includes a number of regular features for history teachers including New, Novice or Nervous?, Polychronicon, Cunning Plan and Move Me On. You can access past editions of these here.