Developing a big picture of the Romans, Anglo-Saxons and Vikings
Primary History article
By Carol Jackson and Darius Jackson, published 20th February 2021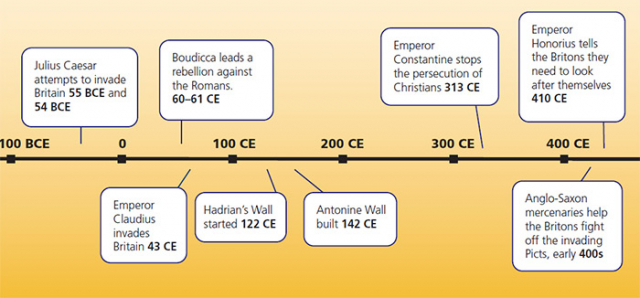 'I have got to stop Mrs Jackson's family arguing': developing a big picture of the Romans, Anglo-Saxons and Vikings
'I have got to stop Mrs Jackson's family arguing': These were the words of a Year 3 pupil to her headteacher in reply to a simple question about what she was learning in history. What this pupil was doing was getting 'a big picture' of the Romans, Anglo-Saxons and Vikings and for her it was personal as her class teacher's family were arguing about the relative merits of each group.
This work was done at a first school in Worcestershire, so the Key Stage 2 history curriculum is split between first and middle schools. In Year 3 the history is based around studying the Romans, Anglo-Saxons and Vikings. While these three topics are popular and pupils enjoy them, they cover over a thousand years of history and there is a vast amount of content and research which means our understanding of this period is always changing.
The challenge the history co-ordinator faced was how do we pull these themes and groups together, so that students develop a big picture of this period?...