Geosong: a transition project
Primary History article
By David Sheldon, published 22nd March 2013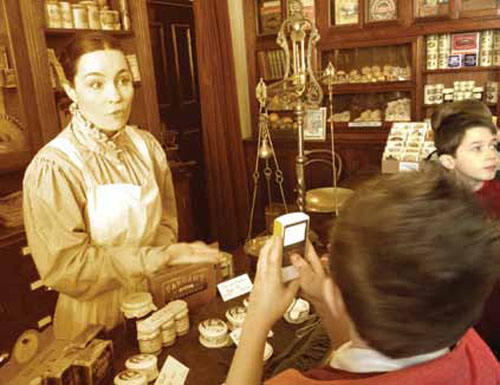 An innovative primary/secondary transition project
How do we engage young people with their Heritage, answer curriculum needs and make that big leap of transition from primary to secondary school that bit easier?
English Heritage's Geosong treasure hunt website went some way to providing answers. What does the website do? Using handheld GPS devices, groups must navigate their way around some of England's greatest landmarks and monuments to discover 'treasure boxes' known as caches, which are hidden in key locations and contain tasks designed to stimulate discussion about England's past, its connection to life today and the future.
What the children wanted to do
We started by asking the children 'How would you like to engage with the World Heritage Site right on your doorstep?' The answer that came back was 'Video, music, websites and general technological gizmetry' and most encouragingly, 'We want to know about people like we are'. Easy then?...