What's The Wisdom On... change and continuity?
Teaching History feature
Published: 3rd July 2020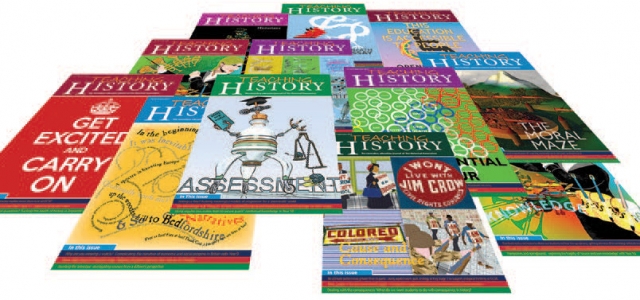 When it comes to historical change and continuity, what are history teachers asking pupils to think about and do?
What's the Wisdom On... is a short guide providing new history teachers with an overview of the 'story so far' of practice-based professional thinking about a particular aspect of history teaching. It synthesises key messages from Teaching History articles, blogs and other publications. The guide includes practical suggestions suitable for any key stage and signposts basic reading essentials for new professionals. See all guides in this series
For new history teachers, this can seem hard to answer. If we go to a different concept, historical causation, the answers feel much more obvious. Pupils have to think about how causes might be connected and how one cause drives or enables another. They may attempt to classify causes according to type, to play with their relationships, to weigh their importance. But what are they supposed to be doing when arguing about change and continuity? What does a change/continuity argument even look like? And why does any of this matter?
Let us answer these questions with one real example. On the excellent history website, 'Another History Is Possible', one head of history generously explains how his enquiry into change and continuity was built. The enquiry question is: Was there more continuity than change in British–Jamaican relations between 1760 and 1870?...