Blending history and creative writing: imagining a lost Anglo-Saxon poem
Primary History article
By Fran Allfrey and Beth Whalley, published 30th October 2020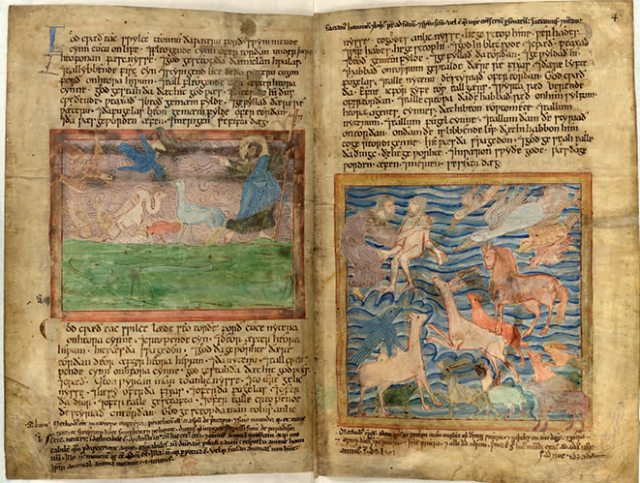 Imagining a lost Anglo-Saxon poem
Decoding a manuscript, exploring glittering archaeology, imagining the emotions and sensations of a battle, and learning Old English vocabulary. These are all tasks that we, as teachers of medieval literature in the English Department at King's College London, have assigned to our undergraduate classes.
However, Key Stage 2 children can also get stuck into these challenges. In summer 2018, the 'Crayford Reminiscence and Youth' community group led by Peter Daniel invited us – and another colleague, Carl Kears – to deliver half-day workshops to two schools in Crayford, Kent. This workshop was part of a Heritage Lottery Funded Project called 'A Spot Called Crayford: The Legend of Hengest', and the wider project worked with other researchers and artists to create a huge range of learning resources that you can find on their website (See resources on page 31).
We were asked to teach the children how to write in Old English, inspired by the events of the 'Battle of Crayford' (457 AD). We devised several activities designed to make it easier for children in Years 4–6 to engage with Anglo-Saxon history and material culture and the Old English language, all while flexing their creative powers...