History Teacher Development Programme (HTDP)
Formerly Early Career Development Programme (ECDP)
Full programme now available to book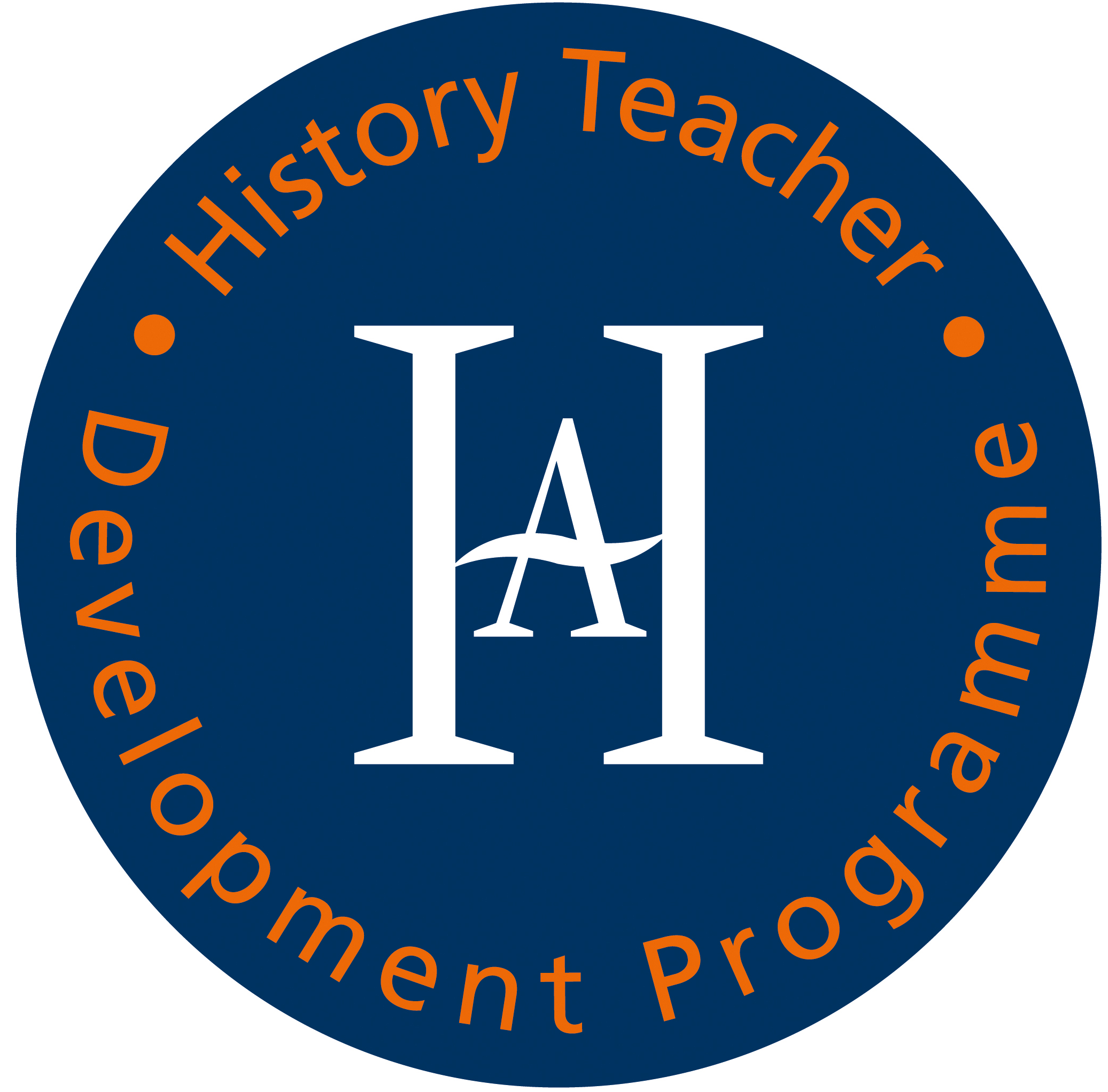 Calling all history teachers! We are pleased to announce a brand new CPD programme which will not only support early career teachers in moving beyond the Early Career Framework, but will also re-focus attention into better, more ambitious and rigorous history teaching.
Who is this programme for?
Are you a relatively new teacher coming to the end of your ECT years?
Are you a more experienced teacher who wants to re-engage with the most up-to-date ideas in History teaching?
Are you a teacher of another subject with responsibility for teaching history lessons?
Are you returning from maternity leave or a career break?
Are you mentoring beginner teachers?
If so, then this course may be just what you need!
The course builds upon our beginning teacher support here and also provides a good stepping stone towards application for our Chartered Teacher status.
Watch the taster films on this page to get an idea of some of the things you can take away from this course.
The programme is available to book now – see details at the bottom of this page.
What is the History Teacher Development Programme?
Perhaps you became a history teacher because you are fascinated by the past and enjoy the challenge of making it interesting and accessible to children. In the busy rhythm of school life, it can sometimes be difficult to nurture and focus on these interests. Perhaps you are a non-specialist who wants to better get to grips with the challenge of being an excellent history teacher.
The History Teacher Development Programme is designed to do just that. It is an online course aimed at history teachers who are confident in the classroom, but want to re-focus their attention on teaching even more ambitious and rigorous history.
Led by a team of 7 mentors, the programme is built around webinars and readings that will take you through 6 modules:
The aims and challenges of being a history teacher

Building pupils' knowledge

Progression in history

Teaching the medieval world

Teaching the British Empire

Driving your own professional development
The programme includes a portfolio of self-directed tasks, which you will complete across 8 weeks, enabling you to tie everything you learn to your own classroom. During the programme you will be part of a cohort and required to attend three Zoom meetings, including an assessment meeting. You'll need to complete the assessment in order to be certificated.
By hearing from a range of experts and by making new connections across the country, you will be able to tap into the joy and wisdom that the history teaching community can offer. You will also be able to discuss your ideas with mentors and like-minded teachers.
Most importantly, this course is designed to empower you to take an active role in this community yourself, and to rediscover the excitement of getting better at teaching history.
What does it cost?
The programme costs £132 including VAT for HA members and £198 including VAT for non-members.
Accessing the programme
Please note that to register and access the content you will either need to have an active HA membership or a free basic account. You will need to be logged in to your account before you access this course. If you would like to become a member please click here. If you would like to register for a free basic account please click here.
Book now
Autumn 2023
- Start date Thursday 19 October 2023
Spring 2024
- Start date Thursday 14 March 2024