Approaches to the History Curriculum: skills based curriculum
Briefing Pack
By Melanie Jones, published 4th January 2010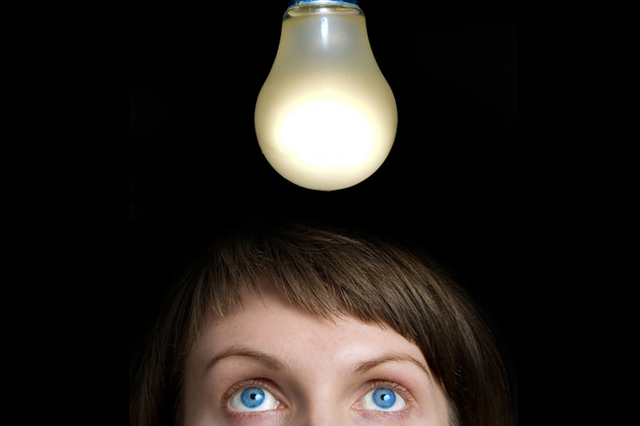 Skills based curriculum: background
In 2010 many schools were adopting thematic or skills based curricula in England. This is one way of organising a curriculum. Some of the pros and cons of this approach are elaborated here.
There are an increasing number of schools now adopting a thematic or skills based curriculum for year 7 students. This type of curriculum is often based on the RSA 'Opening Minds' project or similar 'Learning to Learn' packages. The amount of curriculum time dedicated to this model appears to vary quite widely, ranging from schools in which year 7 pupils are taught only the core subjects and the skills based content through to others in which dedicated skills days are utilised. Within these curriculum offerings there is scope to emphasis different skills in different ways and also to select suitable content for use when developing the skills. At the moment there is little evidence relating to the breadth of content being selected for this type of curriculum, or evidence of the models impact, be that positive or negative, on future progression in History.
Does your school have this kind of curriculum in place for year 7 pupils? Are your senior managers considering introducing it? The first reaction of many history teachers when faced with this kind of proposal is to consider it a threat. Whilst it clearly can have a detrimental effect on the quality of history provision, it can also provide opportunities to reinvigorate the curriculum and make cross curricular aspects of the curriculum more focussed and relevant.
The aim of this briefing pack is to provide teachers with some of the arguments for and against this type of curriculum, along with some examples of how it can be made to work if necessary.
Arguments for
This form of curriculum delivery can help to ensure good transition from Primary to Secondary education.
An effective skills based curriculum is based on a series of cross curricular competencies which allow learners to see how skills can be applied in a number of areas.
The RSA Opening Minds competencies (Citizenship, Learning, Managing Information, Managing Situations and Relating to People) can all be easily related to the national curriculum requirements for history.
Delivery can be designed to focus on particular local issues and needs. For example, it can establish a baseline assessment of various literacy skills and then go on to provide rapid progression in relation to areas of weakness.
The curriculum is no longer shackled by content requirements and outcome based planning can make use of content from a variety of subject contexts, ensuring purposeful and relevant cross curricular work.
A skills based curriculum lends itself perfectly to the delivery of themes. This can be utilised to ensure that historical issues and evidence are at the heart of curriculum delivery.
Assessment is of progression against a smaller number of skills or competencies so pupils will have a much more focussed idea of where they are and what they need to do to improve.
Arguments against
A well constructed subject based course delivers the same competencies in a specific, real, context that is rich in the content that the skills based course requires.
There is currently no measurable evidence that shows that pupils who have followed such a programme make more progress across a key stage than those who follow a subject based curriculum.
The National Curriculum requirements for History (and other subjects) still have to be covered by the end of key stage 3. Replacing subject based learning with competency based learning limits the scope for specialists to deliver and assess these requirements.
Few teachers have the in depth knowledge that such a broad course could require. How, for example, could a history teacher, whilst delivering a skills based course, deliver a unit that focuses predominantly on content from the Art, Music or Drama curriculum as effectively as someone who is trained in these areas?
If assessment isn't against national curriculum attainment targets then how can the assessments be 'really' used by subjects when pupils move into subject based learning in year 8? And in the case of schools where the skills based curriculum requires subject based assessment: why not teach the subject then?
Recommended articles: How to teach critical thinking. Willingham, D.
Making it work for your department and your subject
If you choose to, or are coerced into, opting for a skills based curriculum the following ideas may help to ensure that it is as effective as possible.
Identify exactly which themes are to be delivered and by whom. This was timetabling can take into account the possibility of different teachers delivering different units based on their own interests and specialism.
Work with other subject areas to identify themes that have true cross curricular potential. This will ensure that the needs of several subject areas are taken into account and planning is more likely to be focussed.
Map the competencies that you being asked to deliver against the concepts and processes of the subject areas that are being replaced by the skills based curriculum. This way you can ensure that there is balance between the future needs of subject areas whilst ensuring that pupils get an engaging curriculum.
Consider assessment procedures carefully. It may be worthwhile comparing the NCAT for each subject area involved with the progression model provided by Blooms taxonomy. This way a focus could be on the competencies for pupils whilst ensuring that teachers know how these relate to their own subjects requirements.
Be creative. There are opportunities to do some really interesting and engaging cross curricular projects and enquiries.
Think carefully about the impact this will have on the delivery of history to years 8 and 9 pupils. What content areas will / might be covered in themes? Does the new curriculum for year 7 lead to a rethink about the way that your year 8 and 9 courses are structured? (does it lend itself to a move from a strictly chronological run through to a combination of development and depth studies?)
Share ideas and concerns. You can post these on the forum here, contact colleagues in schools where similar courses are deemed to be running successfully and get valuable advice from organisations such as the Historical Association, Schools History Project and the RSA.