Reading at A-Level
Student Guides
By Melanie Jones, published 20th June 2010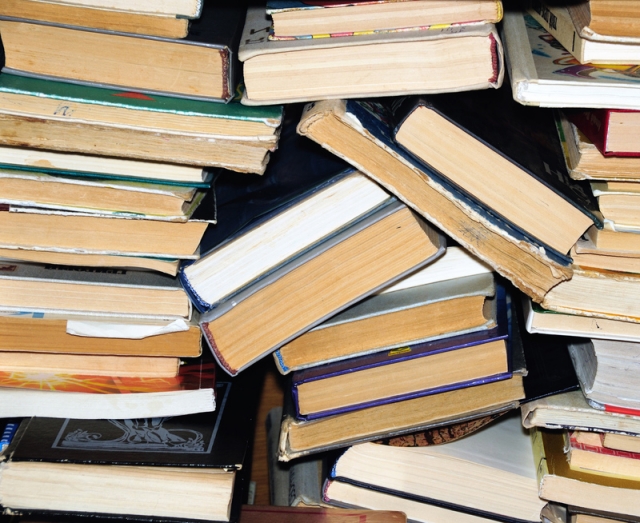 How much am I expected to read at A-Level?
This resource is free to everyone. For access to a wealth of other online resources from podcasts to articles and publications, plus support and advice though our "How To", examination and transition to university guides and careers resources, join the Historical Association today
At A-Level, in most subjects there is an expectation that you will read. History is no exception.
This does not mean you have to go down to the library and get out 30 different books on Henry VIII and read them all from over to cover - unless you want to of course! The idea is that you read around topics. What this means is that you might read a particular chapter of a book that relates to the aspect of the course you are studying. Your teacher might tell you to read particular pieces and give you a list of suggested books to delve into - it will be up to you to delve into those books and others.
If you are writing an essay - you might also want to use quotes of the opinions of the historians whose books you have read parts of in order to support your argument. If you are unsure, below are some examples of reading lists from popular A-Level topics as recommended by exam boards. The list is not exhaustive, and we view it as a work in progress which can be added to so if your topic is not here, and your teacher has a reading list - please ask them to submit it to us at melaniej@history.org.uk
You will also be able to find the reading lists recommended by examination boards that relate to your topic on their websites.
Sample Reading Lists:
Student Reference AQA/Edexcel Reading Lists
Spain's Golden Age | Tudors, Henry VIII, Elizabeth | English Civil War | Nazi Germany, WWII | Stalin, Cold War
Spain's Golden Age
TBC, A2 History: The Emergence of a Great Power? Spain, 1492-1556
Nelson Thornes, 2009
ISBN: TBC
C Pendrill, Spain, 1474-1700
Heinemann, 2002
ISBN: 043532733X
G Woodward, Spain in the Reigns of Ferdinand and Isabella, 1474 -1516
Hodder Arnold, 1997
ISBN: 0340688521
J Hunt, Spain, 1474-1598
Routledge, 2001
ISBN: 0415222664
J Kilsby, Spain: Rise and Decline, 1474-1643, Chapter 13
Hodder Arnold, 1989
ISBN: 0340518073
S MacDonald, Charles V: Ruler, Dynast and Defender of the Faith 1500-1558
Hodder Arnold, 1992
ISBN: 034053558X
J Lotherington, Years of Renewal, 1470-1600 Chapters 2 and 8
Hodder Murray, 1999
ISBN: 0340721286
Tudors, Henry VIII, Elizabethan England
Henry VIII to Mary I 1509-58. 3rd Edition - cat 3
Hodder, June 2008
ISBN: 978-0340965924
Beer B. Rebellion and Riot,
Kate State University Press (2005)
ISBN: 0-87338-840-2
Guy J. Tudor England,
OUP (1998)
ISBN: 0192852132
Guy J. The Tudor Monarchy,
Arnold (1997)
ISBN: 0-340-65218-7
Heard N. Edward VI and Mary: A Mid-Tudor Crisis?
Hodder (1990)
ISBN: 0-340-53560-1
Hunt J. & Towle C. The Mid-Tudor Years.
Longman (2000)
ISBN: 0-582-28282-3
Rex R. The Tudors.
Tempus (2002)
ISBN: 0752433334
Barnard G. The King's Reformation: Henry VIII and the Remaking of the English Church,
Yale (2005)
ISBN: 0300109083
Bucholz R. & Key N. Early Modern England 1485-1714: A Narrative History.
Blackwell (2003)
ISBN: 0-631-21393-7
D Murphy, A Keen, M Tillbrook and P Walsh-Atkins, England, 1485-1603
Collins Educational, 1999
ISBN: 0003271242
A Anderson and T Imperato, Access to History: An Introduction to Tudor England, 1485-1603
Hodder and Stoughton, 2001
ISBN: 0340683880
D Murphy, England 1485-1603
Collins Educational
ISBN: 0003271242
J McGurk The Tudor Monarchies, 1485-1603
Cambridge University Press, 1999
ISBN: 0521596653
A Weir, Henry VIII and his Court
Ballantine Books, 2002
ISBN: 0345437082
S Chrimes, Henry VII
Yale University Prsss, 1999
ISBN: 0300078838
D Starkey The reign of Henry VIII: Personalities and Politics
Vintage, 2002
ISBN: 0099445107
D Murphy, A Keen, M Tillbrook and P Walsh-Atkins, The Tudor Century
Nelson Thornes, 1993
ISBN: 0174350635
I Dawson, England 1485-1603
Collins Educational, 1999
ISBN: 0003271242
R Carpenter The Church in England: The Struggle for Supremacy, 1529-1547
Nelson Thornes, 2009
S Ellsmore, D Hudson and D Rogerson, The Early Tudors
Hodder Murray, 2001
ISBN: 0719574846
C Pendrill, The English Reformation 1485-1558
Heinemann, 2000
ISBN: 0435327127
D G Newcombe Henry VIII and the English Reformation
Routledge, 1995
ISBN: 0415107288
Edexcel GCE History Unit 3 A1 Protest, Crisis and Rebellion in England 1536-88
August 2010
ISBN: 9781846905070
Edexcel GCE History Unit 2 A1 Henry VIII: Authority, Nation and Religion, 1509-1540
July 2008
ISBN: 9780435308100
A2 History: The Triumph of Elizabeth
Nelson Thornes, 2009
ISBN: TBC
B Mervyn The Reign of Elizabeth: England, 1558-1603
Hodder Murray, 2001
ISBN: 0719574862
Fellows N. Elizabeth I. Flagship Historymakers,
Collins (2004)
ISBN: 0-00-717316-4
Elizabeth I: Meeting the challenge, England 1541-1603. 3rd Edition - Cat 3
Hodder (July 2008)
ISBN: 978-0340965931
Doran S. Elizabeth I & Foreign Policy 1558-1603.
Routledge (2000)
ISBN: 0-415-15355-7
Levin C. The Reign of Elizabeth I.
Palgrave (2002)
ISBN: 0-333-65866-3
Loades D. M. Elizabeth I. The Golden Reign of Gloriana.
The National Archives, The Public Record Office (2003)
ISBN: 1- 903365-43-0
Doran S. Elizabeth and Religion
Routledge (1994)
ISBN: 0415073529
Strong R. Gloriana: The Portraits of Elizabeth I
Thames and Hudson (1987)
ISBN: 071260944X
Edexcel GCE History Unit 3 A1 Protest, Crisis and Rebellion in England 1536-88
ISBN: 9781846905070
August 2010
Edexcel GCE History Unit 2 A1 Henry VIII: Authority, Nation and Religion, 1509-1540
ISBN: 9780435308100
July 2008
English Civil War
M Kishlansky, Monarchy Transformed: Britain 1603-1714
Penguin, 1997
ISBN: 0140148272
A Anderson, An Introduction to Stuart Britain 1603-1714
Murray Hodder, 1999
ISBN: 0340737441
R Wilkinson, Years of Turmoil: Britain, 1603-1714
Hodder Arnold, 1999
ISBN: 034069727X
D Sharp, The Coming of the Civil War, 1603 -1649 (Chapters 1 to 5)
Heinemann, 2000
ISBN: 043532713
A Anderson, Stuart Britain 1603-1714 (Chapters 1 to 4)
Hodder Murray, 1999
ISBN: 0340737441
A Anderson, The Civil Wars 1640-9 (Chapter 4)
Hodder Murray, 1995
M Bennett, The English Civil War (Part One)
Longman, 1995
ISBN: 0582353920
Bennett M. The Civil Wars 1637-1653.
Sutton Pocket Histories (1999)
ISBN: 0-7509-1912-4
Carlin N. The Causes of the English Civil War,
Historical Association, Blackwell (1998)
ISBN: 978-0631204510
Hunt T. The English Civil War,
Phoenix (2003)
ISBN: 978-1842126646
Nazi Germany & World War II
S Eddy & T Lancaster, European History for AS Level: Germany 1866-1945
Causeway Press, 2004
ISBN: 1902796209
S Waller, AS History: Germany, 1871-1925
Nelson Thornes, 2009
G. Layton, From Bismarck to Hitler:Germany 1890-1933
Hodder Murray, 1995
ISBN: 0340594888
J Staniforth,AS History: Totalitarian Ideology in Theory and in Practice c1848-1939
Nelson Thornes, 2008
ISBN: 9780748782697
M Blinkhorn, Mussolini and Fascist Italy
Routledge, 2006
ISBN: 0415262070
A Boxer, Hitler's Domestic Policy
Collins Educational, 1997
ISBN: 000327117X
A Farmer, Anti-Semitism and the Holocaust
Hodder Murray, 1998
ISBN: 0340697938
M Lynch, Bolshevik and Stalinist Russia 1918-1956
Hodder Murray, 2005
ISBN: 0340885904
A Boxer The Rise of Italian Fascism
Collins Educational, 2000
ISBN: 0003271234
A Farmer Britain: Foreign Affairs, 1919-1939 (Access to History), 3rd Edition
Hodder Murray, 2006
ISBN: 0340907037
G Darby Hitler, Appeasement and the Road to War (Access to History)
Hodder Murray, 2007
ISBN: 0340929286
C Rowe History AS: A New Roman Empire? Mussolini's Italy, 1922-1945
Nelson Thornes, 2009
M Robson Italy: The Rise of Fascism 1915-1945 (3rd Edition)
Hodder Murray, 2006
ISBN: 0340907061
J Laver The Impact of Stalin's Leadership in the USSR 1924-1941
Nelson Thornes, 2008
ISBN: 9780748782673
S Lee, Stalin and The Soviet Union
Routledge, 1999
ISBN: 0415185734
D Evans, Stalin's Russia
Teach Yourself, 2005
ISBN: 0071452125
C Rowe, AS History: USA 1890-1945
Nelson Thornes, 2008
ISBN: 9780748782727
S Waller, Anti-Semitism, Hitler and the German People
Nelson Thornes, 2009
ISBN: 0748782605
A Farmer, Anti-Semitism and the Holocaust
Hodder, 1998
ISBN: 0340697938
J Hite, C Hinton, Weimar and Nazi Germany
John Murray, 2000
ISBN: 0719573432
D Engel The Holocaust: The Third Reich and the Jews
Longman, 1999
ISBN: 0582327202
Edexcel GCE History Unit 3 D1 From Kaiser to Fuhrer: Germany 1900-45
September 2009
ISBN: 9780435308056
Stalin, USSR, Cold War
TBC, A2 History: Triumph and Collapse: Russia and the USSR, 1941-1991
Nelson Thornes, 2009
ISBN: TBC
J Laver, From Stagnation and Reform: The USSR 1964-1991
Hodder Arnold, 1997
ISBN: 0340664134
Note - out of print
M Lynch, Stalin and Khrushchev: The USSR 1924-1964 Chapters 3, 4, 6 and 7
Headline Book Publishing, 2001
ISBN: 0340781440
J Keep, Last of the Empires: A History of the Soviet Union 1945-1991
Oxford Paperbacks, 2002
ISBN: 0192803190
Edexcel GCE History: A World Divided - Superpower Relations 1944-90
July 2009
ISBN: 9780435308124
Edexcel GCE History Unit 1 D4 Stalin's Russia, 1924-53
April 2009
ISBN: 9781846903052