Historical Association Annual Conference - Terms & Conditions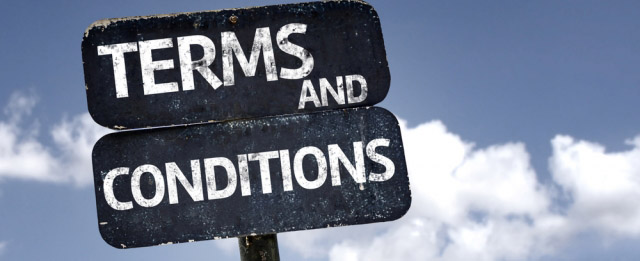 Please read these terms and conditions carefully before booking onto the Historical Association's Annual Conference 2022. You should understand that by booking a place at this Conference, you agree to adhere to these terms and conditions.
Please note that these terms and conditions are only applicable to the HA's Conference and do not apply to any other Historical Association events or to those held in partnership with another organisation, when additional terms and conditions from that organisation may apply.
If you have any questions or queries, please email conference@history.org.uk. Alternatively, please call the Historical Association on 0300 100 0223 or Mosaic Events on 01904 702165.
1) Registering for the Historical Association's Annual Conference
All places at the HA Annual Conference are available on a first-come, first-served basis. Should there be a limited number of places these will be allocated in order of receipt of bookings. Some workshops may operate a waiting list.
For the 2021/22 academic year, HA Annual Conference bookings will be processed on our behalf by the event company Mosaic Events. Registration of interest can be made by telephone, via email or in writing before booking has been opened, but please note that this does not constitute reservation of a place and a booking will still need to be made.
Registration for the Conference will be activated at the point of ordering a ticket via the Cvent registration system hosted on www.haconference.com. When booking, you will receive an email Order Confirmation of your booking, but please note that this does not confirm the event will go ahead
Schools, academies, institutions and organisations covering the cost of events can request an invoice by contacting Mosaic Events. Payment of invoices must be made within 14 days.
Each registration for the Conference can only be offered to a single individual and as such must be registered with the direct name and email address of the person attending the Conference. The names of school administrators or generic office email addresses cannot be accepted as delegate details. If you are a school bursar booking on behalf of a colleague, please make sure to enter the delegate's direct contact details when prompted during the registration process.
Concessionary registration is available for student, trainee, NQT, retired and unwaged delegates. Proof of concessionary status may be requested.
2) Events and Membership
HA Members can save on booking costs for the Annual Conference. The scale of discount varies depending on the event however this normally ranges between 20-40%. Discounts will not be added retrospectively with the exception of errors on the part of the HA or Mosaic Events. For further information, please refer to our Membership Terms and Conditions.
Corporate and school members are entitled to use this discount against staff registered to the membership account only. However, all staff registered against a Corporate membership are able to access the discount.
To claim event discounts, members must ensure they book their place during their membership period. This cannot be claimed should their membership have lapsed.
If a non-member delegate is found to have booked onto an event using the membership discount, they will be invoiced for the difference. We reserve the right to charge an administration fee for this.
Early Bird booking is exclusively available to Members of the Historical Association.
3) Covid guidance
Due to Covid 19 if the UK government impose further restrictions on conference venue capacities, bookings for the 'in-person' conference and sessions will be allocated on a first-come, first-served basis.
If we are unable to provide a place at the 'in-person' conference you will be advised of this change and moved to the 'virtual' conference and provided a refund for the difference. The same will apply if we are placed into another local or national lockdown, you will be rebooked for the 'virtual' conference and a refund applied.
All delegates are asked not to attend in-person if showing symptoms of, or if you have tested positive for, Covid 19. The HA will automatically transfer your 'in-person' ticket to 'virtual' attendance at any point leading up to the Conference. However, if you move from 'in-person' to 'virtual' after Thursday 5 May 2022 no partial refund will apply.
4) Payment
The HA accepts the following forms of payment for event registrations:

Cheque (payable to Mosaic Events)
Bank transfer
Credit/debit card over the phone (excluding American Express)

All bank and company details can be requested at any time by contacting Mosaic Events on 01904 702165 or at conference@history.org.uk.
The price of events listed are applicable to Value Added Tax (VAT), which the buyer shall be liable to pay at the prevailing rate unless otherwise stated.
Where an invoice has been requested, payment shall be due strictly in accordance with our standard invoice terms (14 days from date of invoice). We reserve the right to charge you interest on late payments and to charge you an administration fee.
Prices are liable to change at any time, but changes will not affect bookings which have already been confirmed, except in cases of obvious error.
We reserve the right, from time to time, to run special promotional offers on Conference tickets. Special offers may include, but are not limited to, price promotions.

In the event of a special offer, additional terms and conditions may apply which will be made available at the time of booking.
Any places booked at an event prior to the special offer will not be offered the promotion retrospectively, unless specifically agreed by the HA.

Conference fees per day cover lunch and refreshments throughout the day plus all accompanying materials where applicable.
5) Cancellations and Refunds
The rules regarding cancellations, delegate substitutions and refunds in respect of the Annual Conference are as follows:

Cancellation received on or before Thursday 31 March 2022: 50% refund
Cancellation received on or after Friday 1 April 2022: No refund
No refunds will be made for delegates not attending conference or for missed reservations
Delegate substitutions are accepted at any time.

We reserve the right to amend charges should VAT change after we go live with the bookings site.
We will usually refund any money received from you using the same method originally used by you to pay for your purchase but reserve the right to refund using an alternative method.
We reserve the right to cancel or postpone any session, workshop or event (including the Annual Conference) if viable numbers are not reached and will do our best to rearrange these wherever possible. If, for any reason, we need to cancel or postpone an event, or ask you to select another Conference workshop, you will be contacted as soon as possible using the contact details provided when booking.
We are not able to refund any travel or accommodation costs incurred by you (or your school/college) should arrangements be made and the event is subsequently cancelled or postponed.
We are unable to transfer bookings from one event to another apart from in the event of a postponement by us.
Where a workshop is operating a waiting list, cancellations should be made as early as possible to allow the place to be offered to those held on the waiting list.
We reserve the right to make changes to the published programme of an event (but not the overall content), for example to timings and/or speakers if one of the advertised speakers is unable to attend. In such cases, you will not be entitled to a refund if you cancel your place.
The HA reserves the right to charge an administration fee for any refunds issued in accordance with point (h) above.
We will not be liable or responsible for any cancellation or delay to an event that is caused by events outside our reasonable control ("Force Majeure Event"). A Force Majeure Event includes any act, event, non-happening, omission or accident beyond our reasonable control and includes in particular (without limitation):

Strikes, lock-outs or other industrial action;
Civil commotion, riot, invasion, terrorist attack or threat of terrorist attack, war (whether declared or not) or threat or preparation for war;
Fire, explosion, storm, flood, earthquake, subsidence, epidemic or other natural disaster;
Impossibility of the use of public or private transport;
Impossibility of the use of public or private telecommunications networks; and
The acts, decrees, legislation, regulations or restrictions of any government.

We will use our reasonable endeavours to find a solution by which the event should take place despite the Force Majeure Event, and will keep you notified at all times.
6) Joining the Annual Conference
The registered delegate will receive joining instructions via email confirming timings and venues one week prior to the event or once your booking has been processed if you have booked within one week of the event.
If, in error, you have booked the event on behalf of a colleague without supplying their contact details as required in item 1(e), please forward the joining instructions to them and notify us of their correct contact details.
It is the responsibility of the delegate to raise failure to receive delegate information at conference@history.org.uk or on 01904 702165. This can happen for a number of reasons, and we will endeavour to resolve the issue. Please note that if you have chosen to opt out of any correspondence from the HA you may not be sent the joining instructions. Prior to contacting us, please ensure you have checked your email inbox as well as your spam and junk mail, just in case the joining instructions have been sent to these inboxes by your email client.
Joining instructions can be complicated and strict at certain venues. We are not able to offer any refund upon the event that a delegate is unable to attend as a result of failing to comply with these instructions.
By attending an event you agree to adhere to all housekeeping rules, procedures and policies (including policies as to behaviour and conduct) that may be in place at any venue.
We will take photographs and may film delegates at the Conference for marketing purposes. By attending, you are giving us permission to use images in which you may be present. In addition, these images may be shared and stored on third-party platforms. Should you not wish to appear in any images, please notify the photographer at the event.
7) Annual Conference materials
Delegates will receive a CPD certificate relating to participation in the Conference automatically post event via email.
All copyright and other rights (including all intellectual property rights) in materials provided to you during or for the purposes of any of our events (including, without limitation, course notes, slides, brochures, articles or case studies) are property of the HA or of our speakers. Delegates agree to be bound by copyright law with respect to use of HA materials.
Moderate printing or saving of material for personal, scholarly, or educational, non-commercial use is permissible, only to the extent consistent with the "fair use" doctrine. Resources are strictly not to be circulated outside of the school/organisation that has booked onto the event.
Where copyright is not outlined within resources supplied by the HA, members may assume this can be used as above.
8) Privacy
The HA operates in accordance with the EU General Data Protection Regulations (GDPR) and Data Protection Act 1998 in the collection, processing, holding and transmitting of your personal information. We promise to use your data in a fair, transparent and ethical way.
We collect your personal information in order to fulfil your event booking with us, and provide you with the services you have signed up for. We have procedures and security features in place to keep your data secure. We will never share or sell your information with third parties, and only share it with organisations we work with when it's necessary for the fulfilment of your booking, and when the privacy and security of your data is assured. You can ask to see what information we hold about you, request changes to the data, or instruct us to delete it, however this will mean that you are no longer entitled to attend the event as you will not be on the delegate register.
Our full privacy policy can be viewed at
https://www.history.org.uk/go/privacypolicy
9) Our Liability
Event attendees shall be required to keep their personal belongings with them at all times and we accept no liability for damage to, or loss of, personal belongings. Please ensure that you and your belongings are adequately insured for the duration of the conference.
We do not accept any responsibility for any loss (including, without limitation, theft) of any property occasioned on our premises or at external venues save for any damage caused by our negligence in which circumstances our liability shall be limited to the amount of our insurance for such losses.
10) Service Level Agreement
The HA is committed to providing an exceptional level of service and support to its users. We endeavour to resolve all enquiries within a maximum of 72 hours, or to provide an estimated turnaround if we are unable to resolve a query within that time frame. There may be some instances where this is not possible, for example during bank holidays and during the Christmas break.
11) Comments and Complaints
Feedback from delegates is warmly welcomed – we are always keen to hear your thoughts and suggestions on how we can improve. Alternatively, if you have been unhappy with the service provided you can make a complaint. We take all complaints seriously and endeavour to respond within 72 hours of receipt. Please send all comments and complaints to enquiries@history.org.uk or write to Historical Association, 59a Kennington Park Road, London, SE11 4JH.
12) Changes to HA Conference Terms & Conditions
The HA reserves the right to make changes to these Terms and Conditions when necessary. You will be consulted and notified if there are any significant amendments which alter the nature of the agreement. These Terms and Conditions do not affect your statutory rights.
Terms and Conditions last updated: January 2022