The Sir Martin Gilbert History Prize 2022
By Sir Martin Gilbert Learning Centre, published 16th March 2022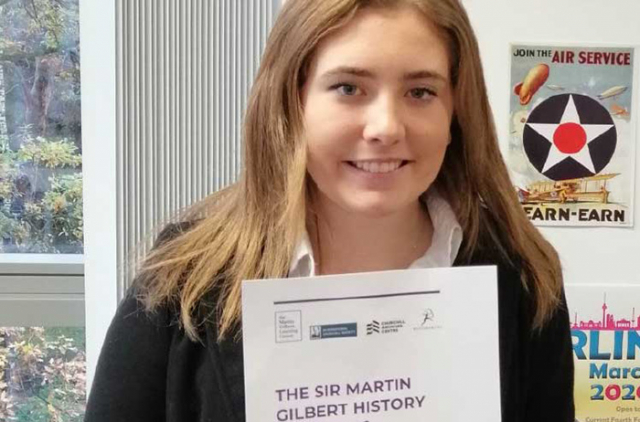 The Sir Martin Gilbert History Prize 2022
The Sir Martin Gilbert Learning Centre is delighted to announce the 2022 Sir Martin Gilbert History Prize. The essay question for this year is:
"Debates about war are important, but not more important than the human story of those who fought in them." – Sir Martin Gilbert
Discuss with reference to a conflict in the twentieth century.
The essay competition is open to UK schools, for students in Year 12 (Lower 6th/S5 in Scotland). Up to two entries will be accepted per school/college. The aim of the competition is to encourage students to engage in historical debate, using a range of sources to support their arguments. Essays should be up to a maximum of 1200 words. For more information, see link below.