Aunt Branwell and the Brontë Legacy
Book review
By Nick Holland; reviewed by Trevor James, published 19th December 2018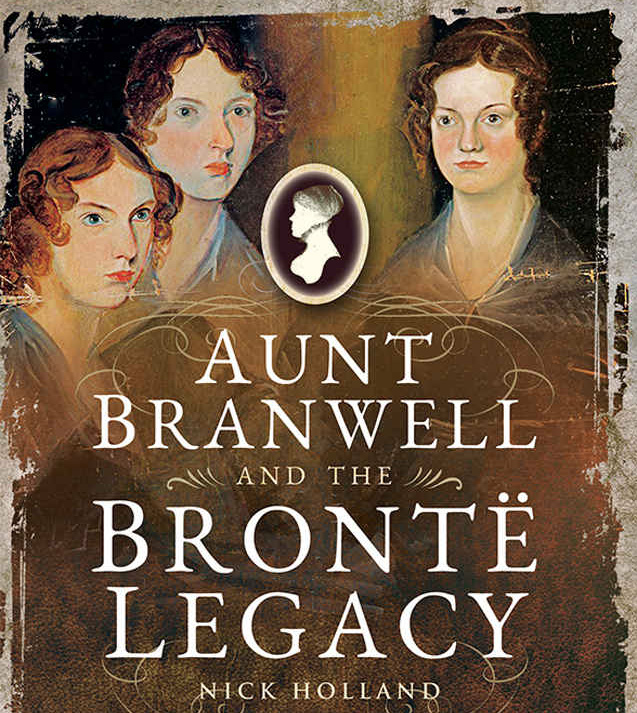 Aunt Branwell and the Brontë Legacy, Nick Holland, Pen and Sword History, 2018, 160p, £12-99. ISBN 9781526722232.
Nick Holland offers a very constructive and helpful introduction to the life and achievements of Elizabeth Branwell, 'Aunt Branwell' to the four Brontë children who survived into adulthood. He is already a biographer of Anne Brontë and Emily Brontë, and this book examines the background and role of the woman who helped nurture and educate after her sister's death. After she died Branwell Brontë confessed just how much he had depended on her care and nurture but it is the three Brontë girls who revealed the educational and inspirational effect that this woman had on their literary lives.
Elizabeth Branwell was a Cornish woman, culturally immersed in the life of the community of Penzance. The Branwells were reasonably prosperous, were active Methodists and fully involved in the activities of Penzance and the surrounding Mount's Bay. We learn, for example, that she was a member of the late 18th Century Penzance Ladies Book Club, a very progressive feature of local life. She was steeped in her knowledge of local folklore and tradition, and Nick Holland argues that this experience and awareness is later reflected in the writing of Anne, Emily and Charlotte Brontë. Her awareness of the open countryside around Penzance was in a very different setting and yet it was a transferable awareness that enabled her to inspire the three young women's awareness of their landscape and customs when she came to care for them after their mother's death in 1821. She had only ever left Cornwall once before to stay with her sister and emerging family in Yorkshire in 1815-16 but in 1821 she accepted her Anglican brother-in-law's call for help and went to Yorkshire, never to return to Cornwall again. She immersed herself in the education of her three nieces and she encouraged their early literary output, and indeed it was her legacy that enabled them to publish what became their internationally respected novels as young women.
Holland does deal with the persistent suggestion that Elizabeth Branwell was aloof and difficult by explaining that much of this reputation came from Elizabeth Gaskell who had interviewed a member of the Brontë household's staff who was sacked in 1821 when her services were not required after Elizabeth Branwell had arrived in response to Patrick Brontë's call for help. He regards this as an unfortunate distortion of the reputation and contribution of this woman who, in fact, fulfilled a major role in developing the literary talents of her nieces. This is a very interesting book.