Citizenship in Ancient Greece: case study
Case Study
Published: 21st January 2011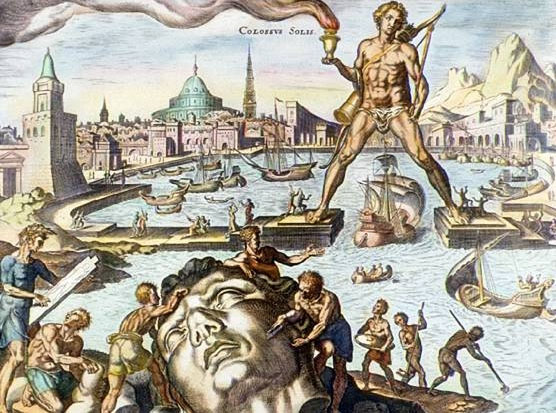 This was a ten-week Ancient Greece unit, taught to a Year 6 mixed ability class of 34 children. There was a strong citizenship strand running through the whole programme, particularly the strands of political literacy and critical enquiry (see below).
Citizenship values and concepts, with teaching/learning activities in italics
Appreciation of a different culture, people and ideas (respect and tolerance)
This under-pinned the teaching throughout the 10-week unit, and all activities were framed within this approach.
Examining values; ideas about desirable characteristics in adulthood; definition of a hero
Discussion of their parents' wishes for them in adulthood; comparison with those of the Ancient Greeks. Also comparison of their and the Greeks' definition of a hero (see The Iliad, Book VI, pp. 448-93).
Examination of evidence and drawing of defended conclusions (critical enquiry)
Question posed: Was there a Trojan War? The children compared and weighed up different sources of evidence to reach a reasoned decision.
Knowledge, ideas and arguments about different forms of government (democratic discussion and debate)
Groups formulated persuasive arguments supporting different forms of government. Class discussed and voted for their preferred form of government.
Discussion, debate and voting (arriving at decisions democratically)
Questions debated by 'Athenian' assembly: Shall we allow the girls to be citizens and have voting rights? On what should the state spend the income from the silver mines at Laurium? How are we to interpret the Delphic Oracle during the second Persian invasion?
Issues of power and influence and the difference between them (how we are governed)
Pupils drew diagrams illustrating power/influence relationships within their families. Provided a model for examining power/influence structures in the state.
Thinking about rights and responsibilities, within families and to the state (considering principles governing relationships at home and in wider society)
The class identified rights and responsibilities within their own families, then within the modern state. We examined the Ancient Athenian citizens' oath to compare our views with theirs.

Summary
The children loved this history study. We conducted the whole unit within the framework of two linked key questions:
Q What was distinctive about the Ancient Greeks?
Q Why do we learn about them, rather than about other societies?
The Ancient Greeks provide an unrivalled context within which to think about and debate citizenship issues. They were themselves so preoccupied with debating questions of governance and of how best to live life; and they were simply such inveterate enquirers in all spheres.

During the Greek study the children:
thought actively about governance and were able to formulate sensible arguments advocating different forms of government
practised debate and discussion, in a context where their views were treated with respect
made decisions about what was fair
examined and defined values
made comments about features of Greek life that showed contextual understanding and the development of tolerance
debated and decided, as a community, rights and responsibilities, in the family and to the state
(Darren, on hearing that the state had none of its own money to empty bins and maintain roads, exclaimed: 'So is that why we have to pay taxes!')
developed skills of critical enquiry in the rigorous examination of evidence, and independent thinking in the formulation of reasoned arguments.
The case study is an extract from: Dean, J (2002) History and Citizenship: Concepts and Practice, Education 3-13, No. 2, June 2002