Magdalen Road
Lesson Plan
By Jacqui Dean, published 2nd December 2010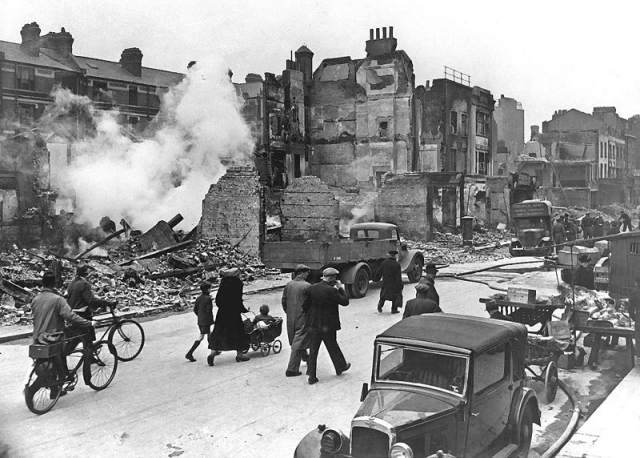 We focused on changes in one local set of shops (in Magdalen Road) and looked at the impact of the World War II Exeter blitz on the area.
The topic was a local study incorporating history and geography, developing children's historical understanding.
To develop as fully as possible the children's sense of time and place, we used a variety of resources (artefacts, books, pictures, TV, street directories, map, buildings, people) and approaches (detective work, handling artefacts, questioning, oral history, story, observational drawing, reading documents and pictures, fieldwork, comparing now and then, correlating different sources of evidence).
In week one we introduced the children to the idea of evidence with a dustbin game detective exercise: I had collected several items of 'rubbish' from shops in Magdalen Road. These I put into a black bin liner, telling the children that they were 'rubbish' clues about our mystery road. Working as detectives, the children identified both the shop from which each item came and the name of the road.
This initial lesson set the scene for the following three, described here. (Resources attached below)
Teaching methods
Britain since 1930
Background information for teachers